Hull City caretaker manager Mike Phelan says the club have agreed fees with a number of players ahead of their Premier League clash with Manchester United.
The Tigers have enjoyed a superb start to their Premier League campaign, winning their first two games despite their failure to add a single player to a squad ravaged by injuries.
There won't be any new faces at the KCOM Stadium before the visit of Jose Mourinho's side on Saturday (27 August), but speaking at his pre-match press conference Phelan suggested Hull could finally be closing in on some desperately needed additions, with Tottenham Hotspur midfielder Ryan Mason reportedly one of them.
"It's the same old, no one yet has come in the building yet," Phelan said. "We haven't signed any new players, we are in talks with two or three new players, we have set our stall out and we are pursuing that interest, but as of yet none have been delivered."
When asked if Mason was one of those, Phelan added: "We've agreed a few fees but we haven't got into discussions yet as to what else it's going to cost us on top of that. We have agreed fees with players and their football clubs and their agents, so we just have to pursue those and see between now and next Wednesday evening whether we can get those done."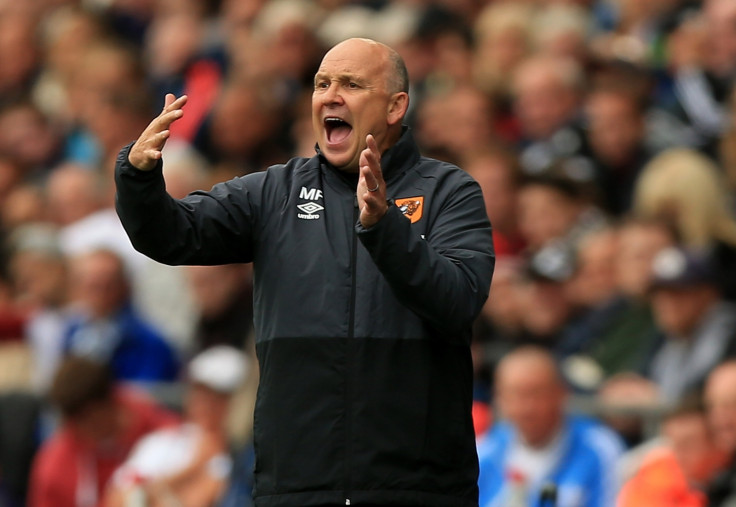 Phelan added the Chinese consortium looking to purchase the club remains in talks with the Premier League with the deal likely to rest on whether they pass the Football Association's owners and directors test.
Phelan's future at the club will be decided once that process is complete, but for the time being, the former Manchester United assistant manager is focusing on strengthening the squad before the summer transfer window closes on 31 August.
"We need as many as we can possibly get. We talked a few weeks ago about maybe six, now it maybe more or maybe less. We just have to pursue who were are interested in and see can do those deals."