Follow IBTimes UK's LIVE blog of transfer deadline day news.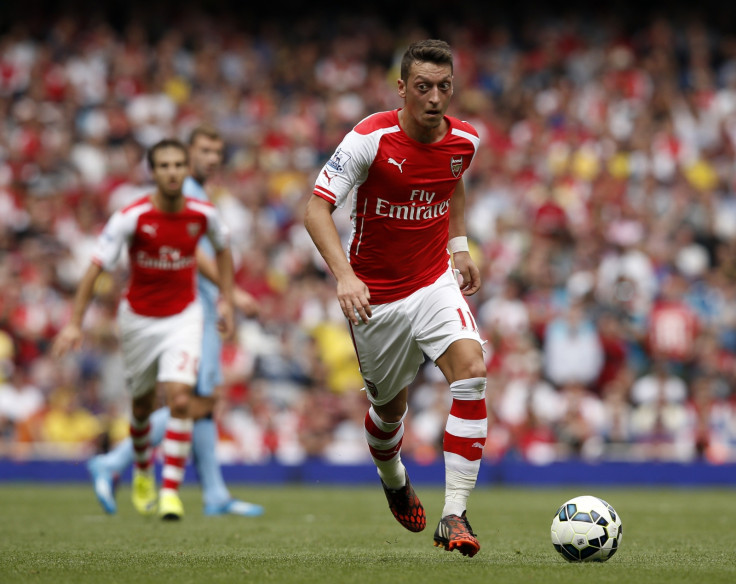 Arsenal captain Mikel Arteta has admitted manager Arsene Wenger faces a big selection headache following the return to action of Mesut Ozil as both the German international and Santi Cazolra look better playing as a number 10 rather than on the flanks.
After receiving the Vitality Player of December award and having been considered Man of the Match in the recent victory at Manchester City, Cazorla explained his excellent form is due to his new central position behind the striker.
"I have more space [in the middle], more possibilities to score and assist, and I like this position very much. I always can help the team and I love when I play in the middle," the Spaniard said.
Meanwhile, Ozil has also submitted his candidacy for the playmaker role following his return to action with two impressive appearances during the FA Cup victory over Brighton & Hove Albion and especially in the trashing win against Aston Villa, scoring a goal while providing Olivier Giroud an excelling assist to score the opener.
Arteta believes the Arsenal record signing is better than any other members of the squad at "giving the final ball" but admitted his compatriot Cazorla also has proven to deserve to remain in the number 10 role.
"Having been without him (Ozil) for so long, it was great to see Mesut make his comeback against Stoke and then scoring against Brighton on Sunday. I think he is probably the best player in our squad at giving the final ball to the player up front," Arteta said.
"But then, it is also true that when Santi has played in the No 10 role recently he's been fantastic - particularly in the win against Manchester City.
"When he was moved centrally a few months ago, his form increased by 100%. He likes to get involved in the game, he has a good range of passing and he creates opportunities - and his work rate is very important as well.
"We saw that at the Etihad, where he was chasing back, winning the ball and retaining possession under pressure in tight areas. That is very important in big games."