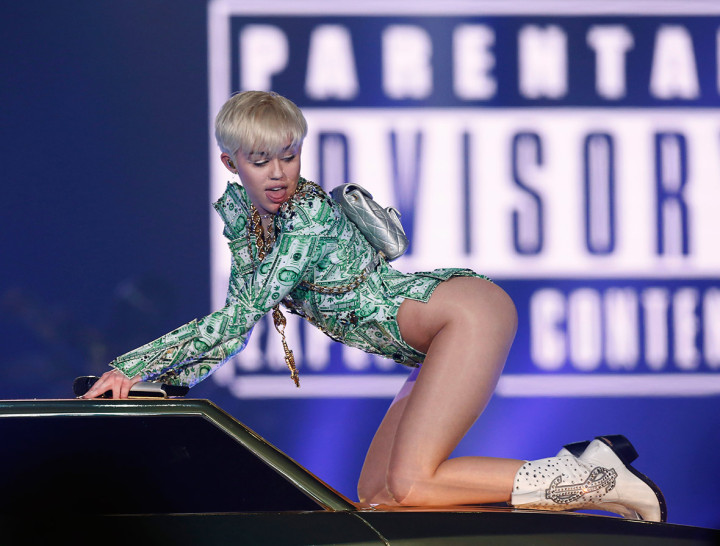 A Miley Cyrus concert in the Dominican Republic has been banned on grounds of immorality.
The government commission said in a statement, that it has taken the action because the controversial singer often "undertakes acts that go against morals and customs, which are punishable by Dominican law."
Tickets for the September 13 concert, ranging from $27 to $370, have been on sale since July.
Cyrus, who is renowned for her sexually provocative on-stage antics, has been widely criticised for the explicit content in her concerts and videos.
The former Hannah Montana star has a fanbase that comprises teens and pre-teens, and the sexualisation of her music has in the past prompted parents to return their tickets and boycott her shows.
US TV network NBC recently faced criticism for broadcasting a gig from the singer's Bangerz tour on July 6.
Viewers complained about the explicit content of the show, comprising suggestive choreography and scantily-clad dancers posing as strippers. The 21-year-old was seen writhing around in a bed with semi-naked men and women, and grinding against a man dressed as Abraham Lincoln.
TMZ reported that the network may face a fine pending a probe by the Federal Communications Commission.
Meanwhile, the We Won't Stop singer is a contender for the Video Of The Year award at the MTV Video Music Awards on Sunday (24 August) in Los Angeles.
The former Disney star's last appearance prompted a public backlash, as she stripped down to a latex bra and knickers and began twerking with Robin Thicke during a performance of his track Blurred lines.
It was rumoured that the tawdry stunt left Thicke's wife, actress Paula Patton humiliated. It was the death-knell in their relationship and a contributory factor in the couple's subsequent separation and impending divorce.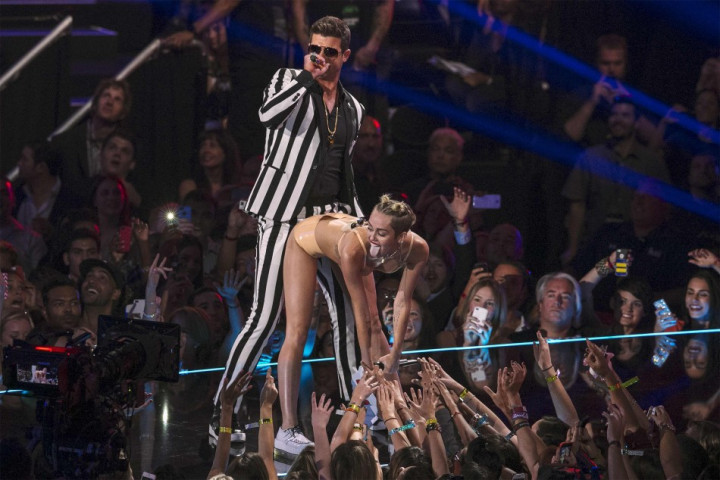 Nominated for her provocative video for Wrecking Ball, Cyrus faces competition from Beyoncé's Drunk In Love, Iggy Azalea's Fancy, Pharrell Williams' Happy and Sia's Chandelier.
There has so far been no comment from the 21-year-old or her representatives regarding the ban in the Dominican Republic.
In the past the commission has banned songs it considers vulgar, including tracks by Puerto Rican group Calle 13.