Celebrity couple Miley Cyrus and Liam Hemsworth recently announced their split after eight months of marriage. Their recent emotional struggle has been revealed in Miley's new song titled "Slide Away."
The song begins with the lyrics: "Once upon a time, it was paradise/Once upon a time, I was paralyzed." The next phrases appear to refer to Miley's beautiful home in Malibu, which she shared with Liam. It may be remembered that the house burned down in the 2018 Woolsey fire. The song goes: "Once upon a time, it was made for us / Woke up one day, it had turned to dust" the singer had juxtaposed reality into her music.
The song also says: "Now we're lost/ So it's time to let it go." Even the music is full of turmoil. In the wake of the split, it becomes evident that "Slide Away" is closely connected to Miley's personal life.
As the song continues, she speaks about going back to the oceans and she also makes a reference to drugs and alcohol. "Want my house in the hills / don't want the whiskey and pills / I don't give up easily but I don't think I'm down." In the cover photo, we see pills and bottles, which may or may not be a reference to her state of mind after the split.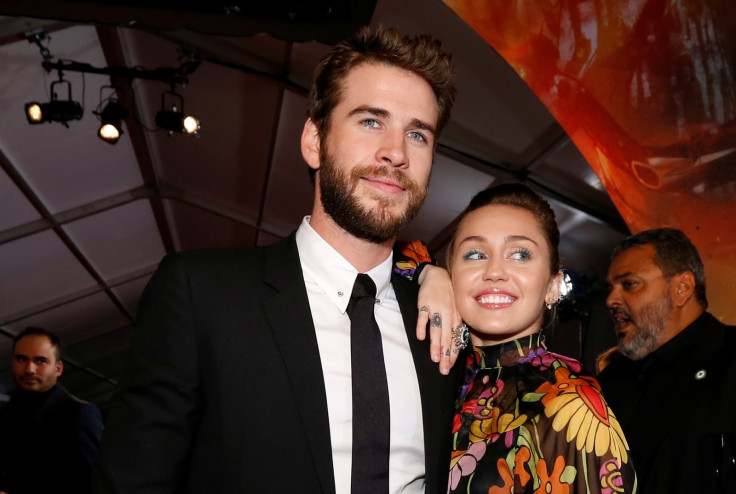 The couple started dating back in 2009, when they met on the set of "The Last Song." They had an on and off relationship since then. Liam proposed to Miley in 2012 but they broke their engagement in 2015. After a brief break-up, the two decided to get married in 2018.
Sources told People, that Cyrus really wanted to make the marriage work and she even thought of going for therapy. Sources said, "She just wants to be in a healthy and focused place." Cyrus' circle also told People, "They both agreed it's better to spend time apart, but this doesn't mean their relationship is completely over."
Let's hope they both have a better life ahead. Do check out the new track though, it's worth listening.'