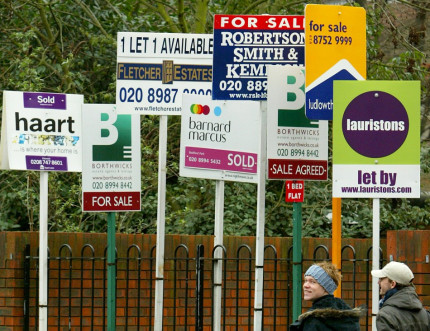 It may not be the catchiest of labels, but by highlighting "generation rent" Ed Miliband has shown he still has the knack of hitting issues that will chime with key groups of voters.
Launching his Euro election campaign, the Labour leader said: "Generation rent is a generation that has been ignored for too long.
"Nine million people are living in rented homes today, over a million families, and over two million children. That is why a Labour government will take action to deliver fairer deal for them too."
Whether or not his pledge to introduce forms of rent control and to clamp down on exploitative landlords will actually work, they will add to the image of a party leader ready to stand up for those hardest hit by the economic crisis.
And that is the point. Miliband shows no sign of abandoning his "cost of living crisis" campaign in the face of the improving economy, betting on the belief that most ordinary families will not feel the improvement in their daily lives.
And one of the areas where there is a well-identified problem is in housing in general and the private rented sector in particular.
Latest figures have underlined the crisis in the homebuyers market and the fact that more and more young people face the prospect they may never own their own home.
Consequently the rented sector has grown and the old habit of people starting out in rented accommodation for short periods until they can afford to buy their own home appears to be ending. Many more may end up renting for very long periods of time.
So Miliband's move to extend tenancy agreements as well as banning up front agency fees and to cap rent rises will all help people in that part of the market.
There are potential problems with it and the Tories have already claimed the experience in other countries with similar regulations has been a shortage of accommodation and increased rents.
The policy has been dismissed as a "short term gimmick". But that is also the response which greeted Miliband's energy price freeze pledge last year but which sparked a major re-think in the industry and from government as they attempted to match the popular policy.
Miliband is clearly attempting something similar with the proposals on rented accommodation and will hope that this gains as much attention and political traction as the energy price policy.
And he will equally hope that Tory moves to attack the policy will give voters the impression they are standing up for the wrong people, this time landlords and rental agencies.