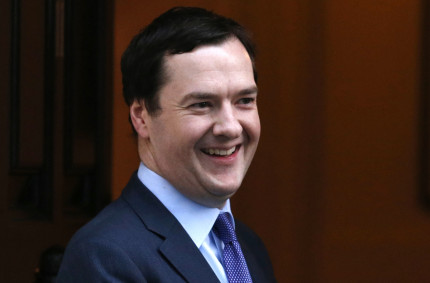 Wednesday 16 April 2014 is the day the Tory party would love to hail as the turning point in the recovery, when unemployment continued falling and, most significantly, wages outstripped inflation, destroying Labour's "cost of living crisis" assault.
In reality there are no signs in Westminster of ministers doing little jigs or throwing their fists in the air. And that is not just because they are on their Easter holidays.
The reason George Osborne and others have been cautious in their reaction to the figures is because they are just that - figures, statistics and controversial ones at that.
And, for the same reason, while Ed Miliband and Ed Balls will be worried the figures may have a major impact on their strategy, they are showing no signs of abandoning it just yet.
The battle now, as it has been for some time, is between figures and feelings. The figures tell people they are becoming better off: Their feelings tell them something different.
Starting with the figures. The Office for National Statistics has reported that average earnings in the three months to February grew by 1.7%. At the same time, inflation has continued to fall and is now standing at 1.6%, as measured by the official Consumer Prices Index.
It is the first time that earnings have been higher than inflation for six years, apart from two months in 2010.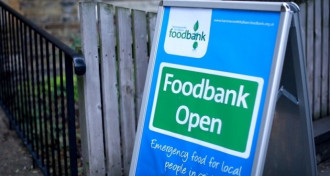 However, measured by the old, abandoned Retail Price Index which includes rents, mortgages and council tax, inflation for the same period stood at 2.5%. and even using an alternative, internationally accepted variant of RPI, the figure is 1.8% .
Which of them is the best way of measuring inflation is a matter of debate. Perhaps more importantly, then, is the fact that when bonuses are removed from the equation, pay has actually increased by only 1.4%, still behind inflation although getting better.
With the bonus culture an issue that sparks anger and resentment amongst average workers, that is not something that can easily be glossed over.
And so to feelings. Statistics will be bandied about and, while it is clear there is a genuine recovery going on, it is likely the vast majority of voters will pay them little regard beyond noting the headlines telling them they are becoming better off.
What people will know is what they feel when they pay their utility bills, push their trollies around the supermarket or go to buy their children new shoes or clothes for school.
It would be a brave minister who volunteered to walk alongside them at the moment, insisting they are better off.
At the same time as the wages figures, there were also figures showing a fall of 77,000 in unemployment, putting the current rate at 6.9%, its lowest since 2009.
Once again, there are arguments over how many are good, secure, full-time and well paid jobs, particularly as the news comes on the same day the Trussell Trust reported a 51% rise in the use of food banks in a year.
The organisation lays most of the blame on welfare cuts but also points out that people in low paid work are also increasingly using the service because they cannot afford to live on the lowest incomes.
None of this argues that the economy is not recovering or proves the UK is not now moving in the right direction.
But what it does suggest is that, while those figures are all pointing in the right direction, it is still too early to claim victory and Labour's strategy of asking voters if they are better off in 2015 than they were in 2010 still has power.
The battle between figures and feelings is still the key issue.