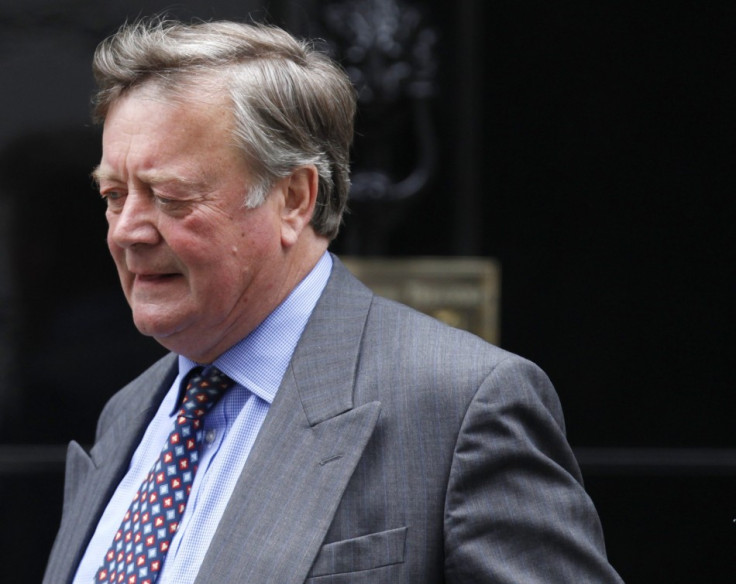 Ed Miliband, the labour leader, has called for Ken Clarke to resign over comments made in a radio interview.
The Justice Secretary has become embroiled in a major row over sentences for rape after suggesting that "date rape" did not count as a serious offence.
Mr Clarke appeared on Victoria Derbyshire's BBC Radio 5 show on Wednesday morning to calm the row that has stemmed after the Justice Secretary indicated that he intends to increase the maximum discount for an early plea for rapists from 33% to 50%.
Mr Clarke appears to have succeeded only in fanning the flames. A rape victim broke down in tears after confronting Clarke during the radio show.
But it was his comment that no one convicted of a "serious rape" would be released as quickly as those guilty of some "date rapes" that has sparked a political furore. In addition, Clarke said that date rape might not qualify as rape "in the ordinary conversational sense".
During a heated Prime Minister's Questions today, Mr Miliband told David Cameron "the Justice Secretary should not be in his post at the end of today".
Miliband said: "The prime minister, when he leaves this chamber, should go and look at the comments of the justice secretary and then he should say to him very clearly the justice secretary should not be in his post at the end of today."
But immediately after question time, the prime minister's spokesman said Clarke was not going to be sacked.
Cameron sought to distance himself from Clarke's comments and underlined the government's commitment to increasing the rate of rape cases ending up in court. Downing Street said Clarke was under pressure from Cameron to clarify his comments.