Military helicopters kill protesters in Cameroon's English-speaking areas
17 people were killed over the weekend in protests in support of independence for some Anglophone regions.
Cameroon's military is heavily deployed in the country's English-speaking regions and few people are on the streets after 17 people were killed over the weekend in protests in support of independence for some Anglophone regions.
Tens of thousands of English-speaking Cameroonians hoisted flags Sunday to show they want independence from the country's French-speaking majority, defying security forces and bans for gathering in some areas.
Security forces shot dead 17 people in Cameroon during gatherings on the 56th anniversary of the incorporation of Anglophone regions into Cameroon, according to Amnesty International. The group expressed worry over the government's "ongoing campaign to silence any form of dissent." The Northwest province on Friday banned meetings and travel for 72 hours.
The rights group called on security forces to cease unnecessary violence and called on protesters to be peaceful.
"The worrying escalation witnessed over the weekend has now reached a crisis point. The use of excessive force to silence protests in the west and southwest regions of Cameroon is not the solution," said Ilaria Allegrozzi, Amnesty International's Lake Chad researcher. "All deaths related to these protests must be promptly and effectively investigated."
Local media had reported at least a dozen people killed in the English-speaking northwest and southwest regions, some shot by military helicopters, while at least 40 others were arrested, according to local media. Six soldiers were attacked and severely wounded, reports said.
No declarations were made by separatists, but protests have been ongoing since late last year with the country's English-speaking population saying it is discriminated against by the majority French-speaking population.
Social media platforms such as WhatsApp have been blocked in the English-speaking regions and residents express fear about restrictions imposed by the government.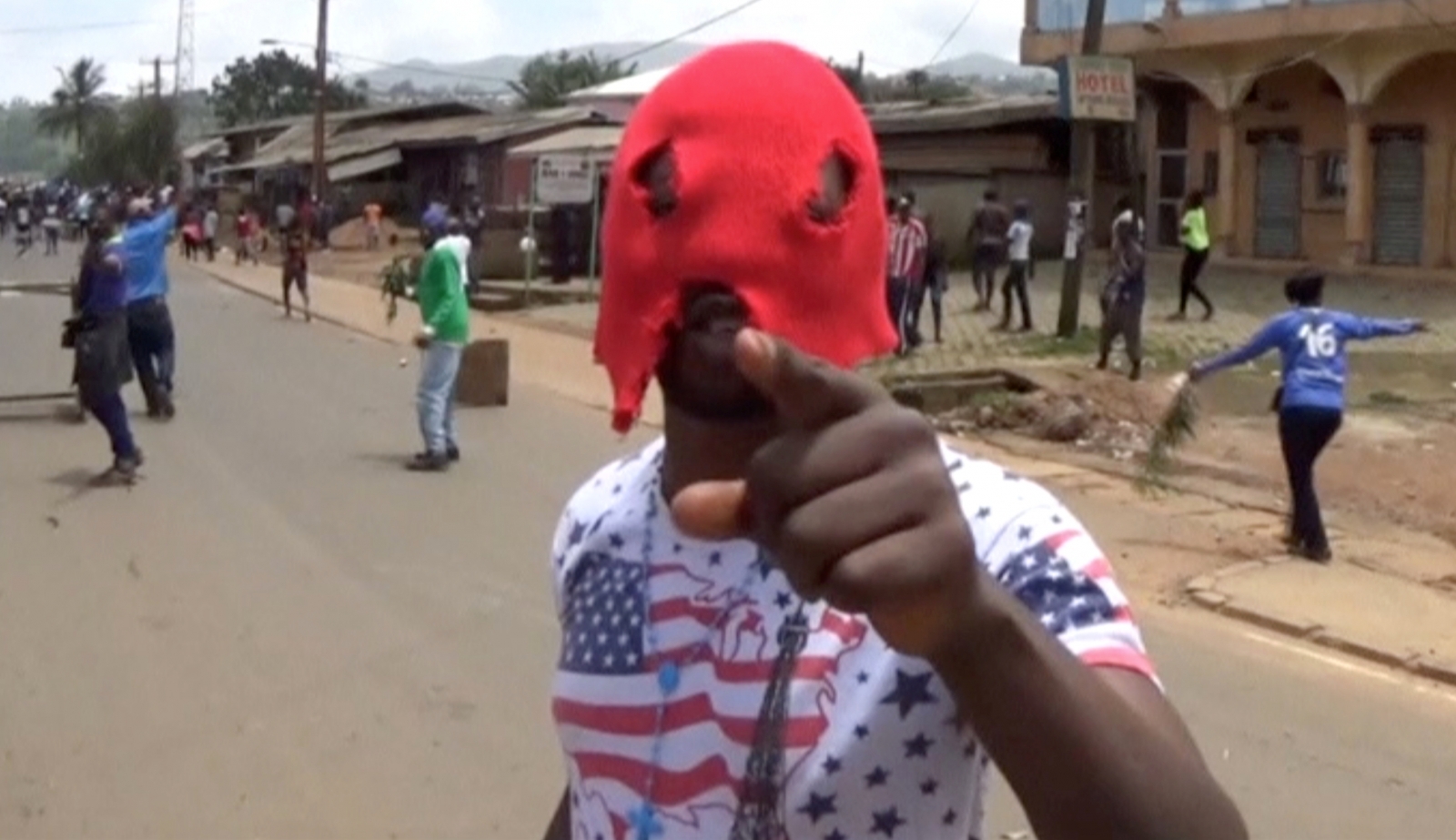 In Yaounde and all major towns in the French-speaking regions, political parties, lawmakers and the government organized rallies denouncing the separatist groups.
Lawmaker Tabe Tando from Cameroon's English-speaking southwest region read a declaration at a mass rally organized by Cameroon's senate and national assembly in Yaounde.
"The members of parliament condemn outright any action aimed at destabilizing our beloved and beautiful country. Reaffirm their attachment to a Cameroon which is one and indivisible as enshrined in the constitution. Express their brotherly solidarity to the populations of the northwest and southwest regions, victims of the unscrupulous acts of enemies of the fatherland and peace," it said.
Some experts called for dialogue to avoid ongoing tensions.
Schools have been closed in the northwest and southwest since November when lawyers and teachers called for a strike to stop what they believe is the overuse of the French language. Violence erupted when separatists joined in and started asking for complete independence.
President Paul Biya has made clear he is not open for any negotiations on separate states.
© Copyright IBTimes 2023. All rights reserved.