At least nine people have been killed and 30 injured in a twin suicide bombing in northern Cameroon on Friday (2 June).
The suicide bombers detonated explosive devices near a camp hosting people displaced by an ongoing insurgency at then hands of Nigeria-based Boko Haram terrorists.
Early reports claim the two male bombers were disguised as female refugees. They entered the town of Kolofata, around 10km (6 miles) from the border with Nigeria, before dawn and pretended to be looking for food before the start of the daytime fast observed by Muslims during the holy month of Ramadan, Reuters reported.
"Once among the population, they detonated their explosives, one after the other. The official death toll is 11, including the two suicide bombers, and 30 wounded," Mindjiyawa Bakary, governor of Cameroon's Far North region, said.
A policeman present at the scene of the bombing said: "It was unbearable. People were screaming. Others were moaning. It was total horror."
At least 10 of the wounded people have been transported to a nearby hospital.
No group has claimed responsibility for the blasts, but suspicion is likely to fall on Boko Haram, which has often carried out attacks in northern Cameroon.
At least nine people were killed in an attack in northern Cameroon in October 2015, when two girls detonated their explosives near Mora town.The twin explosions were blamed on Boko Haram, renowned for kidnapping women and children and forcing them to carry out suicide attacks.
In August 2015, Cameroonian authorities arrested two suspected terrorists disguised as female refugees. The men, who were carrying explosives in their luggage, were stopped at the Minawao refugee camp in the north of the country, near the border with Nigeria.
Boko Haram insurgency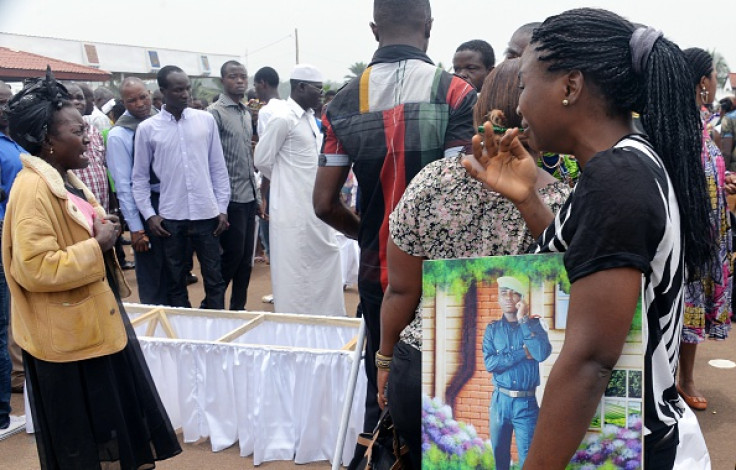 Boko Haram opposes Western influence in Nigeria and aims to impose its version of Sharia law throughout occupied territories. The Islamist outfit, affiliated to Isis, is blamed for the death of at least 20,000 people in Nigeria and neighbouring areas due to the insurgency, which began in 2009.
The conflict has also displaced at least 2.1 million people. Of these, 501,000 were displaced last year, according to the 2017 Global Report on Internal Displacement.
Boko Haram used to control territories the size of Belgium. However, Nigeria's ongoing military operation, Lafiya Dole, and a regional offensive – consisting of 8,700 troops from Nigeria, Niger, Chad, Cameroon and Benin – have scored some success, with soldiers recapturing key territories and releasing thousands of civilians held captive by the group.
However, on 13 May, a purported Boko Haram fighter released a video claiming that the militant group had been planning to carry out several bomb attacks in the Nigerian capital, Abuja.
At least 120,000 people are facing starvation due to what the UN described as a "catastrophic" man-made famine caused by Boko Haram. Of these, 78,000 are in Borno.
Earlier this year, the UN-agency Food and Agriculture Organisation (FAO) warned the crisis was likely to deteriorate between June and August.