Starving North Korea Becoming a Nation of 'Dwarfs' [VIDEO]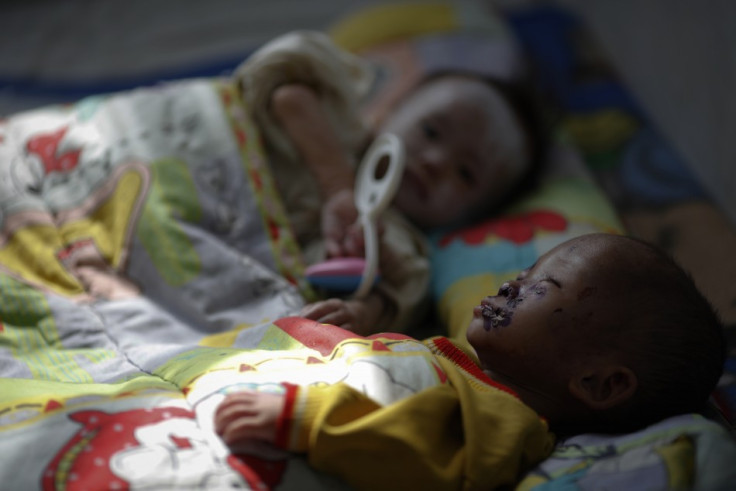 Millions of North Korean children do not receive enough food, medicine and health care, which is hindering their physical and mental development, the United Nations has warned.
An entire generation of children face stunted growth and malnutrition, according to an update by the organisation on the country's humanitarian situation.
"Malnutrition over a generation can have a long-lasting effect on a population in terms of physical growth, cognitive capacity, the ability to learn," said Jerome Sauvage, the UN's resident coordinator for North Korea.
"The long-term effect of malnutrition can be very severe for a whole generation and on the whole population," he added.
Nearly a third of the country's children under the age of five show signs of stunting, while many are also dying of chronic diarrhoea due to a lack of clean water, sanitation and electricity, the agency said.
Power cuts and the lack of running water also prevent hospitals from operating, while a shortage of drugs and medical supplies further hamper efforts to treat patients.
Although people in the capital, Pyongyang, enjoy living conditions that are relatively more comfortable, rural residents are the most affected by the shortages.
The report also revealed that two thirds of the country still relies on food rations provided by the government twice a month.
North Korea does not produce enough food to feed its population of 24 million people and relies on food donations or limited imports.
Worryingly, the report said the government shows no signs of introducing reforms that are desperately needed to improve people's lives.
© Copyright IBTimes 2023. All rights reserved.