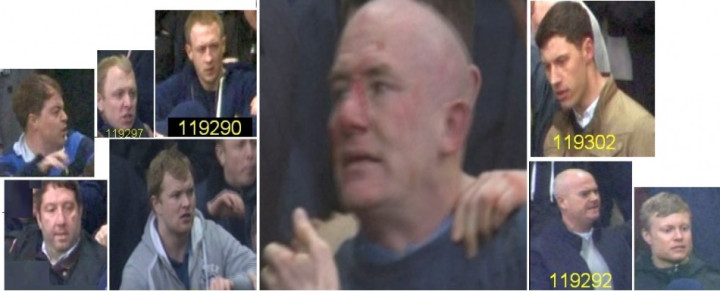 Police have issued more photographs of the suspected hooligans who marred last weekend's FA Cup semi-final at Wembley.
More than 50 Millwall fans fought between themselves in the stands in ugly scenes which cast a shadow over the match against Wigan Athletic.
Millwall were knocked out of the FA Cup, losing the game 2-0.
Police officers with batons drawn struggled to restore order as supporters ran riot. Five officers were injured in the fracas.
Footage of a young girl in tears as fans tussled nearby heaped more shame on the club, as years of effort to shed its hooligan reputation were undone in under 15 minutes.
Scotland Yard's football crime unit is reviewing yet more footage in a bid to catch the culprits. Championship club Millwall vowed to ban fans found guilty.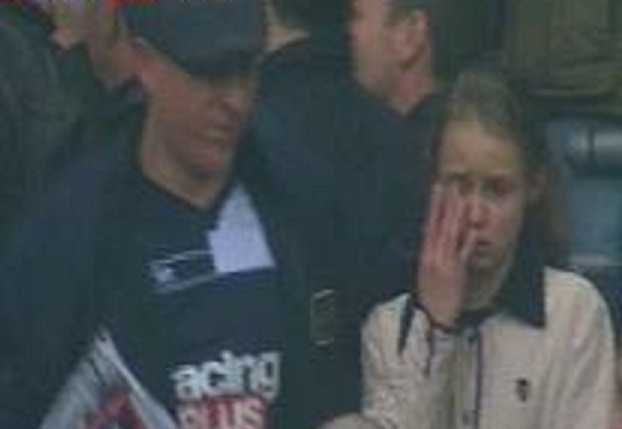 Detective Chief Inspector Andy Barnes, said: "The scenes of violence at Wembley on Saturday 13th were wholly unacceptable. We want to reassure the public that we are working closely with our partners to do everything possible to remove these people from the stands.
"We are committed to bringing them to justice and in doing so we will seek to obtain lengthy football banning orders for all those found guilty at court."
"Over 60,000 fans went to this game to support their teams, sadly there was a small minority intent on violence. In sending a clear message to those intent on causing trouble, I would appeal for help from the public to identify any of the suspects featured in the images we are releasing today."
A total of 14 fans, including 12 from Millwall, were arrested at Wembley last Saturday.
Richard Freeman, 53, from St Neots in Cambridgeshire and Terence Cape, 43, from New Cross in south London, were arrested by police investigating the scenes inside Wembley Stadium.
Millwall's ticket policy for the game was criticised after more than 30,000 fans packed in to Wembley - more than double the average attendance at the club's New Den ground, in Bermondsey.
Chief executive Andy Ambler said: "If there are lessons to be learned from the weekend I'm sure all parties will be keen to take them on board and ensure that those unsavoury scenes are not repeated."
Read more: Millwall Violence Exclusive: 'Brawl Began When Drunk Fan Fell on Small Girl'