David Cameron Launches Price Offensive Against Booze-Binge Britain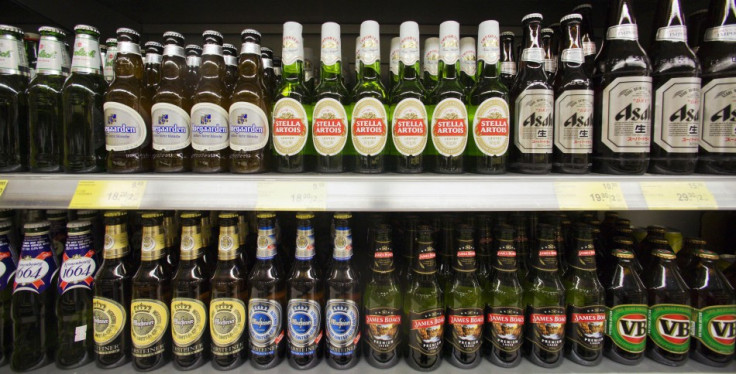 The coalition government will set a minimum alcohol price of 40p a unit in England.
In an attack on rising levels of binge drinking across the UK, prime minister David Cameron will ban the sale of multi-buy supermarket discount deals.
Government estimates see the proposal adding £21 to £23 a year to the average drinkers' bill, while heavy drinkers, who consume more than 50 units a week for men and 35 for women, will see their booze budget increase by up to £135.
The price hike will have a negligible effect on the pub trade, as the proposal would see a minimum price for a pint of beer at 80p. It is clear that the supermarket trade is being targeted by the proposals.
An Asda deal offered 20 cans of Stella Artois, the equivalent of 44 units, for £10. Under the new proposals the price would lead to £17.60.
Another deal in Asda offered an 18 pack of 440ml budweiser cans for £11. Constituting 36 units, the deal's minimum price would be £14.40.
Cameron admitted the decision will not be popular, but that the "responsibility of being in government isn't always about doing the popular thing, it's about doing the right thing."
He said: "This isn't about stopping responsible drinking, adding burdens on business or some new stealth tax i it's about fast immediate action where universal change is needed."
The UK drinking culture has been blamed for almost a million alcohol-related violent crimes and 1.2 million alcohol-related hospital admissions in 2011.
Recent statistics revealed by the National End of Life Care Intelligence Network revealed that deaths from liver disease in the UK have risen by 25 percent in less than a decade.
The government plans to introduce alcohol legislation in the autumn following a summer consultation period, bringing the minimum price into law in 2014. The practical details of a ban on supermarket deals are unclear.
It represents another significant incident of public health intervention following the smoking ban and accompanies increased tax on tobacco that will see the price of a pack of cigarettes increase by 37 pence.
The British Retail Consortium's food director, Andrew Opie, branded the minimum price as a tax on responsible drinkers.
© Copyright IBTimes 2023. All rights reserved.