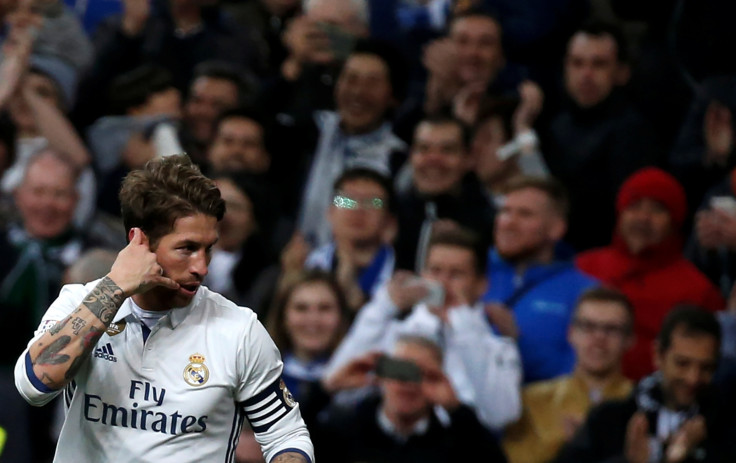 "I am Winston Wolf. I solve problems." This iconic line heard in Quentin Tarantino's Pulp Fiction fits like a glove around the enigma that is Sergio Ramos. When all is lost, when everything goes wrong for Real Madrid, he appears from nowhere to turn a defeat into a victory. We have seen it twice in the space of just five days.
The former Sevilla player scored two headers against Napoli – when the holders were struggling at the San Paolo stadium – and then a late winner against Real Betis in the 81th minute to send Real back to the top of the La Liga table, capitalising on Barcelona's loss at Deportivo la Coruna.
Despite being a centre-back, though his role is to prevent goals rather than scoring, his figures are ludicrous. Sergio Ramos has scored 82 senior goals for Sevilla, Real and Spain. His 'miracle man' status started in Lisbon three years ago, when a 93rd minute header in the Champions league final forced extra time against Atletico Madrid. Real won their 10th European Cup with three goals in the subsequent 30 minutes.
Since, the statistics are similarly impressive. The 30-year-old defender has scored 21 goals in over two-and-a-half seasons, and 19 out of his last 22 have arrived with Real either drawing or losing. Not even Harvey Keitel in his role as Winston Wolf could have done it better. Different matches, different competitions but always the same old story.
It is difficult to explain how Ramos is able to score more goals than many La Liga forwards, centrally from set pieces. He is not the tallest player – he just 6ft - and his impressive strength has little to do with his special ability. Rivals are aware. They know Ramos is the biggest threat from corners and free kicks. They try to avoid that fate at all costs and then, the player born in Andalucía appears and scores again. Deja vu.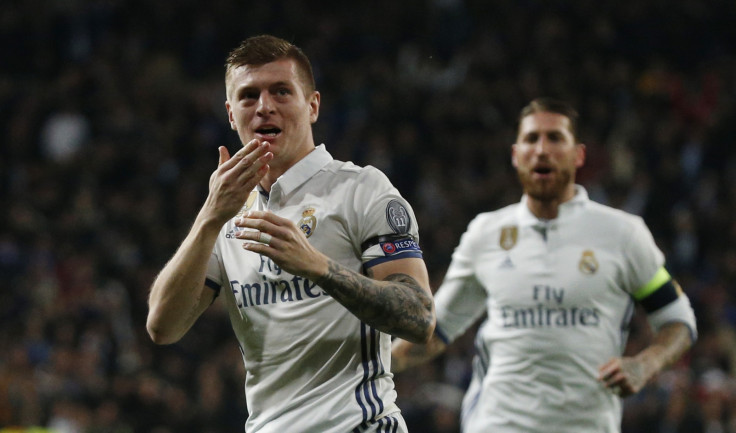 Tony Kroos, the anonymous hero
We should not forget that these amazing statistics since 2014 coincide with the arrival of Tony Kroos and his laser-like long distance passes. His right foot, as precise as a sniper rifle, has provided seven assists in the Spanish top flight from set pieces, more than any other player. Since he arrived to Spain from Bayern Munich, the German has assisted Ramos on 11 occasions proving he is part of the secret formula.
"A week ago the critics were killing me", said Ramos after beating Napoli. "Today, I am not a hero for scoring twice. I try not to get too carried away and do my job as well as I can". With a heavy dose of irony, Zinedine Zidane added that "it is good to have a defender that sticks his head on the ball from time to time." After his 69th goal against Betis, Ramos became Real's highest scoring defender; eclipsing the legendary Roberto Carlos.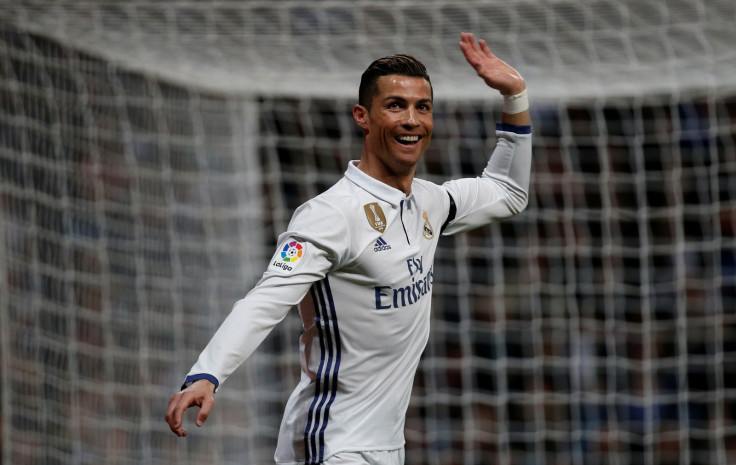 A new world scoring record
Though they top La Liga table, Real season has been a bit irregular so far. However, offensively they have beaten a long lasting world record. Cristiano Ronaldo's headed equaliser before half time against Betis meant the club had scored for the 48th game in a row, surpassing the total set by Benfica 50 years ago. The Portuguese achieved the milestone between December 1963 and January 1965. But big honours remain up for grabs before the end of the season.