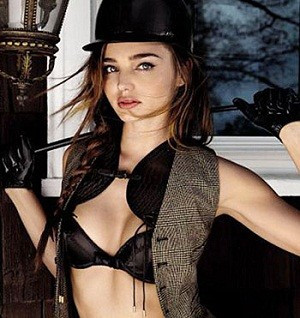 The manager of Australian model Miranda Kerr has strongly refuted rumours that her marriage to Pirates of the Caribbean actor Orlando Bloom is in trouble.
Rumours of a potential split have been circulating since the couple were both spotted without their wedding rings. Australian magazine Famous also ran quotes from a supposed friend of the couple, who said of Kerr:
"She's not wearing her ring, and she's had a lot on her plate - it could be that somewhere along the way her relationship with Orlando may have slipped between the cracks."
However Annie Kelly, who handles Kerr's day-to-day affairs, has responded to the article in Famous by telling The Sun that "there is absolutely no truth in the headline or the story".
Happiest at home
Kerr, 29, and Bloom, 35, have been married in July 2010. Their son, Flynn, was born in January 2011.
Kerr recently described Bloom's excellent parenting skills in an interview, adding that, despite her status as an international fashion icon, she was happiest in the company of her husband and son.
Kerr even revealed that her grandmother had told her to eat healthily and stay in shape during her pregnancy, as it was crucial that she remain attractive to her husband.