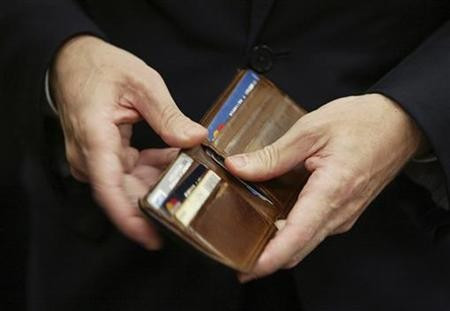 Around 13 of Britain's banks will spend around £1.3bn to compensate seven million consumers who were mis-sold fraud protection policies on their credit and debit cards.
Customers were asked to vote by 3 January over the total compensation package and 98% of those came out in favour of the deal.
The redress package works out at an average of £200 in compensation for each customer, which were found to have been mis-sold identity theft insurance through Card Protection Plan Limited (CPP).
"A key priority is to achieve the best outcome for customers affected by the historical issues in the UK business and customer approval for the scheme marks a further step forward in this process," said Brent Escott, chief executive of CPP.
Nearly every major bank is involved with the CCP insurance mis-selling, including Barclays, the Royal Bank of Scotland, HSBC, M&S Money, Natwest, and Morgan Stanley
The compensation payouts are expected to begin within the first quarter of this year but the redress amount is still subject to High Court approval.
In August last year, the Financial Conduct Authority (FCA) said it had reached an agreement with the banks to pay out redress to the customers who were sold useless insurance that protected their credit and debit card.
The two insurance products under scrutiny were sold through CPP. 'Card Protection', which cost around £30 a year and 'Identity Protection', which cost about £80 a year, were both "widely mis-sold by CPP" said the FCA.
"We have been encouraged that, working closely with the FCA and despite their different business needs, a large number of firms have voluntarily come together to create a redress scheme that will provide a fair outcome for customers," said Martin Wheatley, chief executive of the FCA in a statement at the time.
"This kind of collaborative and responsible approach is a good example of how firms are taking more responsibility and helping - step by step - to rebuild trust."