Mis-Selling Derivatives: Fixed-Rate Tailored Business Loan Included in FSA Review for First Time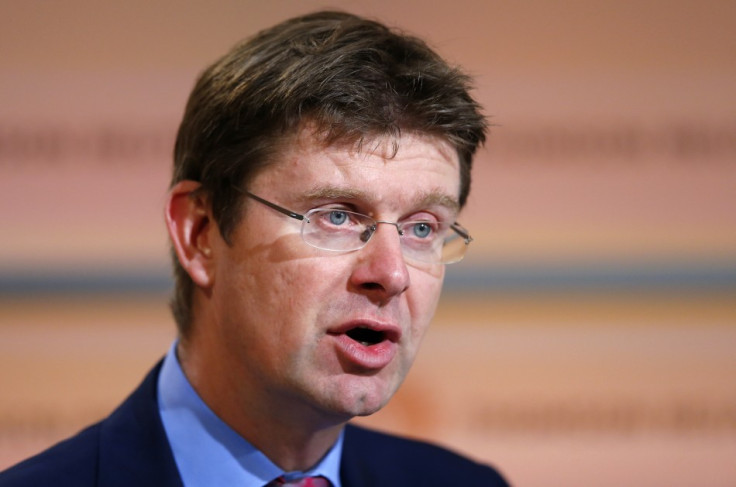 Treasury minister Greg Clark has told parliament that the case of a man who may have been mis-sold a fixed-rate tailored business loan (TBL) will be included in a review of possible mis-selling - despite that product not being regulated by the UK watchdog and not coming under the remit of the review.
During MPs' Question Time, Dundee West MP Jim McGovern asked Clark why his constituent James Boyle, who bought the TBL from Clydesdale Bank, would be excluded from the Financial Services Authority (FSA) review, despite independent reports that show the product has an embedded complex derivative in it. The review was set up with Britain's biggest banks to determine mis-selling.
Clark said: "The Clydesdale Bank has now become part of the review, as have all the other principal banks, and in particular the case of your constituent, even though that was a product that was not referenced from the review. Clydesdale has agreed to consider it as part of the review."
In October, Yorkshire Bank and Clydesdale Bank said it had added TBLs voluntarily to its review process but would not include its most popular product - fixed-rate TBLs.
TBLs are not regulated by the FSA because they are regarded as not a "designated investment". In February, in a letter from the FSA to McGovern seen by IBTimes UK, the regulator said: "Although not part of the agreement with the FSA, Clydesdale/Yorkshire Bank has agreed it will also review the sale of some of its TBLs. The FSA found no evidence of mis-selling of these TBL products."
A TBL is a loan packaged together with an underlying derivative, as opposed to an interest rate swap agreement (IRSA), which is a separate interest rate product that would be sold alongside a loan or a mortgage.
Although similar to an IRSA, a TBL can still incur the same break costs if the agreement is terminated early. Speaking to a number of lawyers, SMEs and FSA-authorised derivatives experts in the market, break costs have sometimes reached £500,000 and are on average 40 percent of the original loan.
Since TBLs are not regulated by the UK watchdog, the products have been excluded from the review scheme it has with Britain's biggest banks.
Currently, the scheme only looks into interest rate hedging products, notably IRSAs.
But Clark's confirmation in parliament could pave the way for thousands of others who have been sold TBLs and specifically fixed-rate TBLs to be put into the review process.
Clark also said in parliament that in the face of thousands of businesses still waiting to hear back about whether the banks have determined their IRSAs were mis-sold and whether they were awarding fair and reasonable redress "from today [Tuesday], bodies representing consumers including small businesses will be able to apply for super complaints to the Financial Conduct Authority giving them fast-track access to the regulator. This important power should ensure that this misconduct is detected quickly and put right."
A spokesperson at Clydesdale Bank told IBTimes UK: "Fixed rate tailored business loans remain out of the scope of the review. We are not looking at any fixed rate TBLs as part of the review but have been clear from the outset that we will look at any complaint about product sales within our existing complaints process."
© Copyright IBTimes 2023. All rights reserved.