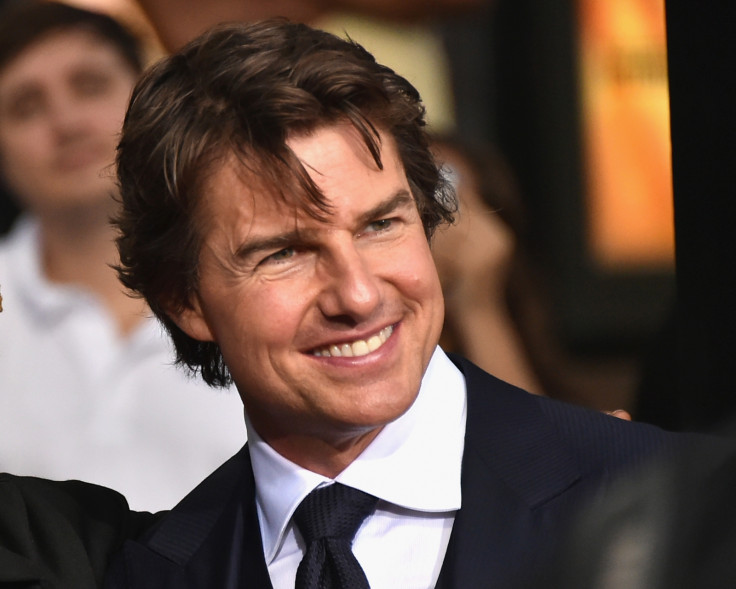 Hollywood heartthrob Tom Cruise was spotted along with co-star Henry Cavill on the set of Mission Impossible 6, just days after a terror attack took place at the famed Champs-Élysées in Paris.
The crew was reportedly back in action within hours as they resumed shooting for the sixth installment of the popular action-thriller.
Cruise, 54 and Cavill, 33 cut a relaxed figure on Sunday (23 April) as they made their way to the film set, which is located less than a mile away from the site of attack.
The attack took place on Thursday near a Marks & Spencer store in central Paris. A gunman killed one policeman and critically injured two others before being shot down by the authorities on the scene.
Meanwhile production on the upcoming Mission Impossible film continued at the Grand Palais within hours of the shooting incident. Director Christopher McQuarrie even shared pictures from the set suggesting that filming remained uninterrupted.
"Our sincerest thanks to the hardest working background artists in Europe," McQuarrie captioned his Instagram post showing the additional members of the MI:6 crew.
Shortly before the terror attack, franchise newcomer Cavill too shared a snap from the set commenting on his "moustache" look that has stirred an interest among the fans of the spy thriller. "I was working while working then I remembered I had this moustache," he had hilariously shared along with the candid shot.
A Paramount spokesperson later confirmed that the Mission Impossible production was "not affected" by the recent shooting in Paris. "The production's thoughts, like all of ours, are with the people of Paris," the spokesperson told People magazine.
The sixth Mission Impossible film sees Cruise returning for his lead role as special agent Ethan Hunt. The actor, who is nearing mid-fifty, continues to perform age-defying stunts as understood from the very first sneak-peeks of filming in Paris.
"What Tom is doing in this movie I believe will top anything that's come before. It is absolutely unbelievable—he's been training for a year," the film's producer David Ellison had teased.
As Cruise is joined by a star-studded cast – Cavill, Simon Pegg, Jeremy Renner and Rebecca Ferguson – rumours are rife that the film may see Quantico star Priyanka Chopra in a cameo.
Mission Impossible 6 is expected to be released in July, 2018.