Tom Cruise's heart-stopping stunts, be it hanging from Burj Khalifa or the A380 plane, are nothing compared to his action sequences in the upcoming Mission Impossible 6. The film's producer and Skydance CEO David Ellison teased that the actor has been training for over a year for a specific sequence.
"We're thrilled. Chris is back, obviously, writing and directing after Rogue Nation ... And I will say after the Burj [Khalifa] we thought it was going to be impossible to top that stunt, and then Tom did the A380 for the plane. What Tom is doing in this movie I believe will top anything that's come before. It is absolutely unbelievable—he's been training for a year," Ellison told the Collider.
The 54-year-old does his own stunts, be it hanging from the 828-metre mega tall skyscraper or hanging by the side of an airplane. With the recent tease by the film's producer, fans are intrigued to know what surprise Cruise has for his audiences in the upcoming action spectacle.
"It is going to be, I believe, the most impressive and unbelievable thing that Tom Cruise has done in a movie, and he has been working on it since right after Rogue Nation came out. It's gonna be mind-blowing," promises Ellison.
Explaining why Cruise chooses to risk his own life for stunts, the producer said: "It all comes from the best place. It is all about entertaining an audience. Tom's entire mantra for hanging on the side of the Burj Khalifa or the A380 or literally holding your breath for six minutes underwater to do the Taurus sequence is, in a world of massive [visual] effects, he said the audience can tell when it's you on a green screen or when you're actually doing it live."
"And the tension, because the stunt is real, actually puts the audience where Ethan Hunt is where they are in the movie. He said that's why he does it; it's all about entertaining an audience and it makes the movie better," he added.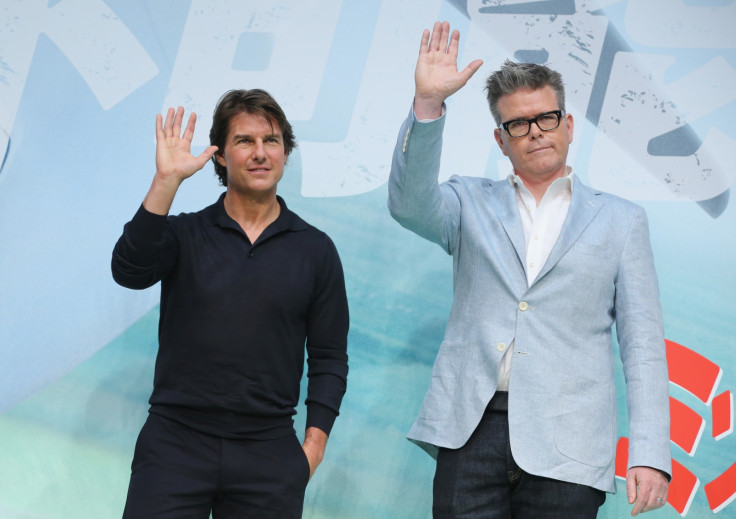 The yet-untitled film is the sixth in the series of the action thriller franchise that narrates the adventures of IMF agent Ethan Hunt, played by Cruise.
In his previous film, Rogue Nation, he unmasked the Syndicate, an international criminal consortium. Hunt's mission for the sixth sequel is a secret but Christopher McQuarrie has previously teased that the film will start in a very unconventional way. It will include Ethan's backstory and challenge his moral quandaries.
The film has added Man of Steel actor Henry Cavill. Simon Pegg, Jeremy Renner and Rebecca Ferguson are returning for the sixth sequel, which is scheduled to release in July 2018.