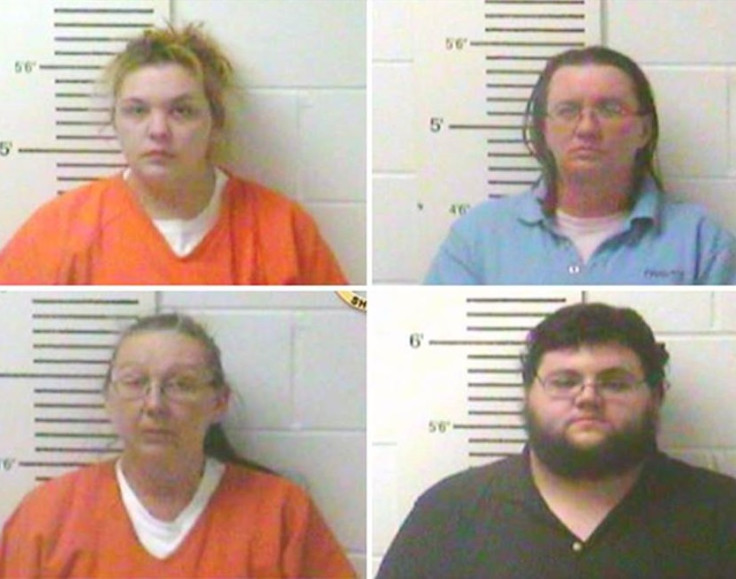 A six-year-old child was abducted, threatened with a gun and told he would be "nailed to the wall of a shed" and "sold into sex slavery" as part of cruel set up organised by his own family to teach him a life lesson.
Police in the US state of Missouri said they arrested the boy's aunt, mother, grandmother and a 23-year-old accomplice on a series of charges including felony kidnapping and felony abuse and neglect of a child.
The child's four-hour nightmare started when his family decided he should be more aware of strangers.
His aunt, 38-year old Denise Kroutil of Troy, near St Louis, recruited a co-worker, Nathan Wynn Firoved, 23, to abduct the child in order to put him through a real-life experience of the dangers of being "too nice" to people.
The victim's mother, Elizabeth Hupp, 25, and grandmother Rose Brewer, 58, agreed it was a good idea, the Lincoln County Sheriff's office said.
Firoved waited for the child, who has not been named, as he got off his school bus and lured him on his pick up vehicle.
"While in the truck, Firoved told the victim he would 'never see his mommy again' and he would be 'nailed to the wall of a shed'," the Sheriff's office said.
"As the victim started to cry, Firoved showed him a handgun and told the boy he would be harmed if he did not stop crying."
Since the terrified child could not stop crying, the man allegedly bound his hands and feet with plastic bags put a jacket on to his head as a blindfold.
He then took the young victim to his family basement where, still blindfolded, he was told he could be sold into "sex slavery".
"The victim remained in the basement for some time before he was unbound and told to go upstairs, where the victim's family lectured him about stranger danger," the Sheriff's office said.
"Family members told investigators their primary intent was to educate the victim and felt they did nothing wrong."
The incident was reported to police after the boy told school officials of the dramatic experience.
He has been placed into protective custody. The four arrested are being held in custody pending further investigation under a $250,000 (£164,000) bond.