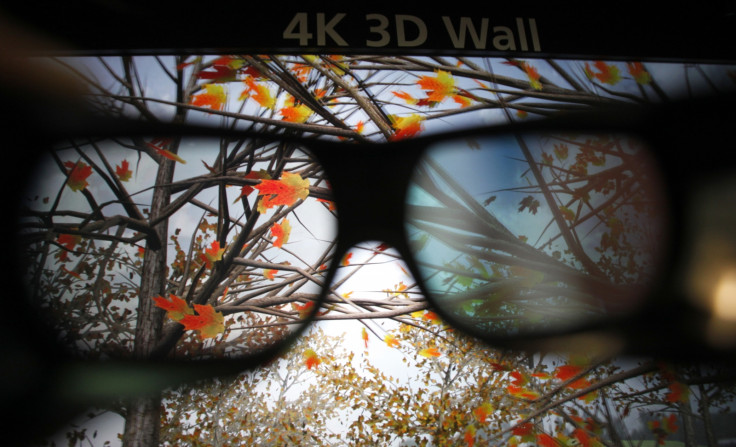 Bespectacled movie-goers the world over can now rejoice, as the age of the 3D glasses could soon come to an end. A new 3D movie-screen developed by MIT researchers could bid adieu to those annoying glasses and would allow people to watch 3D movies, seated anywhere in a theatre.
The prototype screen, dubbed "Cinema 3D" employs an array of special lenses and mirrors so viewers seated anywhere in a theatre can watch without glasses. MIT's Computer Science and Artificial Intelligence Lab (Csail) and Israel's Weizmann Institute of Science collaborated to publish a paper on how the screen functions.
"Existing approaches to glasses-free 3-D require screens whose resolution requirements are so enormous that they are completely impractical," says MIT professor Wojciech Matusik, one of the co-authors on a related paper, in an emailed statement. "This is the first technical approach that allows for glasses-free 3D on a large scale."
How it works
Although the technology for watching 3D movies without glasses already exists, it is currently not feasible to scale it such that it could be used effectively in theatres. Traditional approaches involve using a "parallax barrier" – with a series of splits in front of the screen – that allow different sets of pixels to be viewed by various viewers.
However, this method requires a viewer to be seated consistently, with a "fixed viewer distance" and is considered impractical for theatres where viewers are seated at various angles, distances and levels.
Cinema 3D works under the theory that movie-goers usually move their heads in a small range of angles, given the limited areas allotted to them. "Rather than attempting to display many angular images spanning the full range of viewing angles in a wide cinema, our design only displays the narrow angular range observed within the limited width of a single seat. The same narrow range content is then replicated to all rows and seats in the cinema. To achieve this, it uses an optical construction based on two sets of parallax barriers, or lenslets, placed in front of a standard screen," the paper explains.
"With a 3-D TV, you have to account for people moving around to watch from different angles, which means that you have to divide up a limited number of pixels to be projected so that the viewer sees the image from wherever they are," says Gordon Wetzstein, an assistant professor of electrical engineering at Stanford University who was not involved in the research. "The authors [of Cinema 3D] cleverly exploited the fact that theaters have a unique set-up in which every person sits in a more or less fixed position the whole time."

The prototype is functional but not yet practical
Cinema 3D is yet to be practically functional. Although the prototype is barely the size of a pad of paper, it currently requires 50 sets of mirrors and lenses, which may not be enough to produce high quality image resolution.
"It remains to be seen whether the approach is financially feasible enough to scale up to a full-blown theater," says Matusik. "But we are optimistic that this is an important next step in developing glasses-free 3-D for large spaces like movie theaters and auditoriums." The MIT team hopes to develop larger versions of the display screen to deliver improved image resolution.