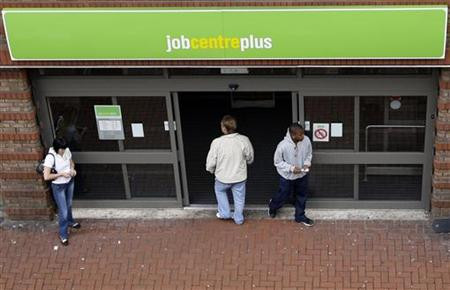 The Office for National Statistics this morning released data showing that the number of unemployed people fell by 8,000 to 2.47 million in the three months to July.
However the figures also revealed that the number of people claiming unemployment benefits increased in August by 2,300 to 1.47 million, the first rise since January.
The figures mean that the unemployment rate in the United Kingdom now stands at 7.8 per cent.
While the news was not all bad it is expected that the government's spending review, due in October, will lead to greater unemployment at least in the short term as public sector cuts start to take effect in earnest.
Brendan Barber, General Secretary of the Trades Union Congress, said, "These are mixed figures. There is some good news, but those figures that look most clearly at what is now happening are more disappointing. "The worry must be that we are at a turning point as spending cuts hit business and consumer confidence.
"What is clear is that the economy is still extremely fragile. With more than one in six young people without work, the best the Government can expect is a largely jobless recovery. At worst the economy could go into reverse, as the OECD now recognise. The unemployment deniers in the Government need to accept their responsibility for blighting Britain's young."