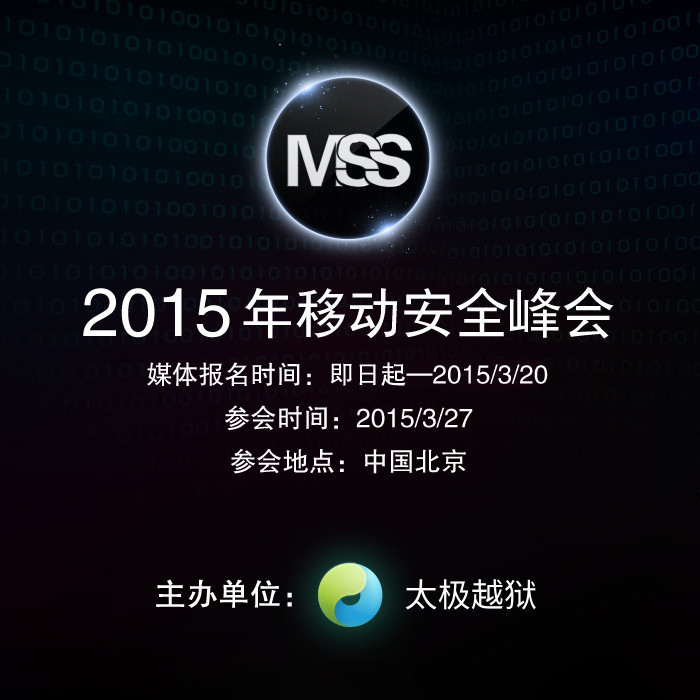 The popular Chinese jailbreak developer team, TaiG, has recently announced the Mobile Security Summit (MSS), a jailbreak convention scheduled for 27 March in Beijing (China) with prominent hackers and key members of the jailbreak community including comex, P0sixninja, Pimskeks, and Chronic.
The announcement comes as a big surprise as the same team had plans to hold a jailbreak convention earlier this year on 16 January, which unfortunately did not materialise owing to the tight schedule.
As iDownloadBlog reports, the TaiG team plans to bring its own version of JailbreakCon to mainland China with the intent of enabling security experts from all over the world to come together and share their wealth of knowledge on mobile security with prominent members of the jailbreak community.
In TaiG's own words, the event has been self proclaimed as the "most authoritative annual domestic first mobile security summit" in the history of jailbreak conventions.
Although it may not be too convenient for non-China residents to attend the event, those who are interested will need to block their calendar and register for the event after taking a quick look at the Mobile Security Summit schedule.