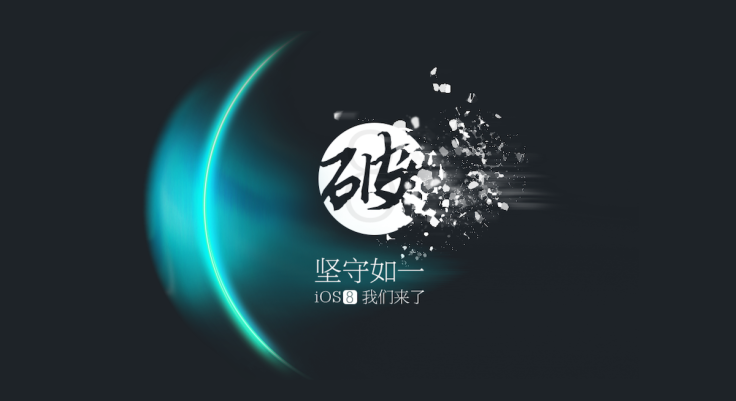 TaiG, the Chinese jailbreak developer team behind iOS 8 jailbreak, has recently provided a plethora of elusive answers to some of the most intriguing questions asked in iDownloadBlog's recent interview.
As iDownloadBlog reports, the TaiG team comprising of a sole member has mostly avoided direct questions regarding its identity, while revealing a few fascinating answers pertaining to the future of TaiG jailbreak, in the interview.
Here are some excerpts from the interview:
Who is the person answering these questions? Can you please tell us what your role is and your involvement with TaiG?
I am XN and TaiG was developed by me.
Where did the name TaiG originate from and how is it pronounced?
TaiG originates from ancient Chinese philosophy and is pronounced "Taiji" in Chinese.
When I first said that TaiG wasn't popular here in the US, I meant TaiG the company, not TaiG the jailbreak, which is obviously extremely popular right now. This being said, who is the company behind the TaiG jailbreak and what does it do?
TaiG Jailbreak is a simple Jailbreak Team, and has cooperation relationship with only one company now.
It is our understanding that TaiG facilitates piracy. How do you feel about that?
The purpose of Jailbreak is to get more freedom for users.
What can you do to reassure jailbreakers that your tools are safe?
I have no reason to develop unsafe tools, people would find out. And we want to build a reputable brand so we would not ruin it.
Have we seen a paradigm shift in jailbreaking? Do you think that jailbreaking will be under Chinese leadership going forward?
I did use some special thoughts to complete TaiG but it should not be "Paradigm Shift"! It is quite possible since I am one of them!
What is TaiG's goal?
To give users more freedom to use iOS for sure.
What are the financial benefits of the jailbreak for you? How much money do you make from TaiG, and is that your primary motivation?
No financial repercussions for me. I would not take it as a motivation.
Apple recently released iOS 8.2 beta 3. Are you confident your tool will be able to jailbreak this software?
Yes. Absolutely!
Do you feel confident about the future of jailbreaking? Do you have exploits you haven't used yet that could be used for a future software version?
Quite confident!
Do you have a relationship with Pangu Team? Have you been in contact and plan on working together at some point?
Before the Jailbreak for iOS 8.1.1 was released, we had no contact with Pangu, but we are looking forward to the cooperation opportunity in the future.
Do you have more info to share about the Worldwide Jailbreak Developer Meeting, such as date, location, etc?
WJDM will be held on Jan 16th, 2015.
TaiG team wraps up the interview saying that it has been extensively preparing for the Worldwide Jailbreak Developer Meeting in China and will invite the top jailbreak developers from the world to share and communicate their ideas with each other.