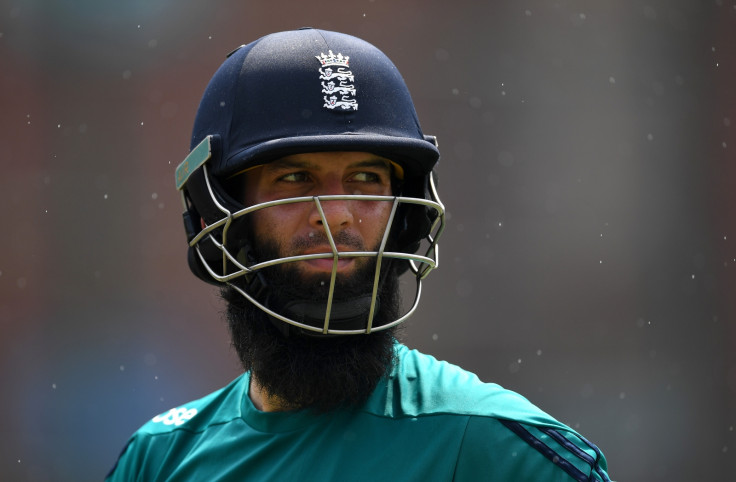 England all-rounder Moeen Ali believes the flashpoints in the second one-day international against Bangladesh have made the series decider on Wednesday (12 October) even more exciting. The hosts won the second match in Mirpur on Sunday – but their 34-run win was overshadowed by some unsavoury on-field incidents.
The first unsightly moment occurred following captain Jos Buttler's dismissal, when Mashrafe Mortaza and Sabbir Rahman celebrated the wicket in front of the stand-in England captain, prompting a 20% fine in their match fee. After the game, England all-rounder Ben Stokes was involved in an angry confrontation with Bangladesh opener Tamim Iqbal, who he had accused of deliberately barging into Jonny Bairstow.
Asked whether the flashpoints would up the ante for the series-deciding third clash, Moeen said, according to Sky Sports: "It has a little bit. We really want to win the series and want to stop them winning too. We'll be giving everything for that."
Ali, 29, has also leapt to the defence of Buttler, who was given an official reprimand by the International Cricket Council for his part in the on-field arguments. "[Jos] has a lot of fire in his belly. You should see the warm-ups, like the football, he's probably the most fiery out of all of us," the all-rounder explained.
"He's probably not as calm as people think he is. He looks it, but he is very fiery in terms of his cricket, and is very passionate and gets fired up."
Meanwhile, Ali also conceded he was frustrated with the manner of England's defeat in the second one-day international, admitting they reverted to some of their bad habits of old. "I think if we are going to lose we would rather lose playing the way we do normally, and that was the biggest disappointment. Jos played really well but nobody else did really," he said.
"We were like the old England a bit. That's something we have highlighted. Sometimes it's going to happen but that's the first time in a couple of years we have done it so I'm sure it's just a one-off.
"We are pretty confident still. We know we let ourselves down the last game but we have put that to bed now and won't be taking a backward step. The best way for us to play is with aggressive cricket and keep attacking."