Arsenal manager Arsene Wenger may finally have found the perfect replacement for defensive midfielder Alex Song in West Ham's Mohamed Diame.
The 25-year-old has been in impressive form for West Ham since joining the club on a free transfer in the summer from Wigan. He starred in the Hammers 3-1 win over Chelsea at the start of December, while his other league goal came against Arsenal in a 3-1 loss in October.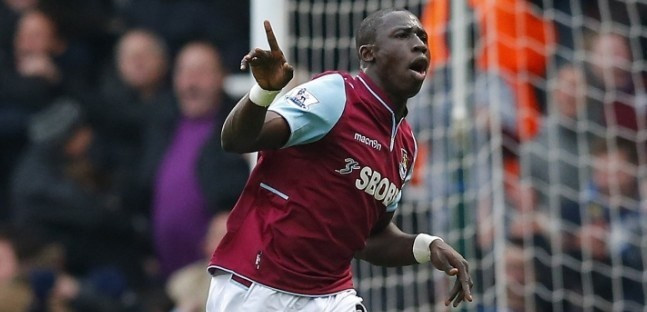 Diame has been out of action after picking up an injury in December but in that time it has emerged that he has a £3.5million release clause in his contract.
The Sun now believes that Arsenal will trigger this clause by making an offer in the current transfer window as Wenger attempts to address the issues that have plagued his side since the departure of Song.
After the midfielder joined Barcelona, Wenger was forced to rely upon Abou Diaby in the centre of the park, but the Frenchman has once again struggled with injuries and has missed much of the season.
Diaby is also considered by many to be better with the ball at his feet and there is a general feeling amongst Arsenal supporters that they do not have a player capable of breaking up the play and supporting their defence.
Arsenal have conceded 24 league goals so far this season and have already lost five games as they find themselves I the unfamiliar position of being outside of the top four and some six points behind Tottenham.
Wenger admitted last week that he was hoping to do some work in the January transfer window but only if the right player was available.
"We still work on the transfer market, but do not want to bring in average [players]," said Wenger.
According to The Sun, West Ham are attempting to persuade Diame to sign a new deal but they has thus far been unable to agree terms.
The powerful midfielder is close to full fitness after making the bench for Saturday's loss to Sunderland and it is believed that Arsenal will make an offer once he has proved his fitness.