West Ham United midfielder Mohamed Diame has quelled speculation regarding his proposed move to Arsenal after confirming he wishes to remain at Upton Park
After joining from Wigan Athletic in the summer, Diame has provided the driving forcing in The Hammers' midfield this season, helping to inspire the club to 12th in the Premier League.
Arsene Wenger is a known admirer of the Senegal international and reports had suggested Arsenal were looking to activate Diame's £3.5m release clause to help offset their midfield injury problems.
But the 25 year old is committed to seeing out his contract at West Ham which expires in the summer of 2015.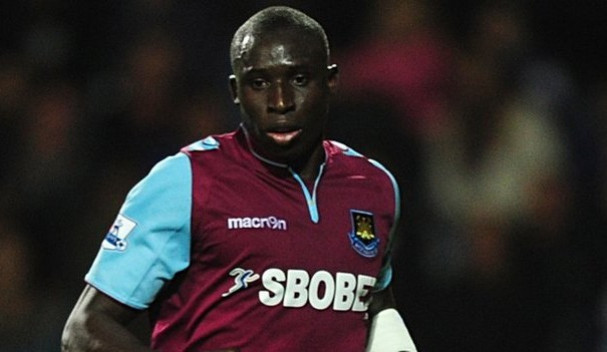 "I know there are people out there saying things about me but I have spoken with the manager and told him that I want to stay here," Diame said.
"I know the club want to keep me too so I will continue to give my best for them. I knew when I signed that West Ham were going to make their mark on the Premier League.
"Since I came here I am enjoying every game I play on the pitch. I think I made a good choice because I'm very happy at this club."
Diame was understood to be in dispute with West Ham after the club were allegedly attempting to renegotiate his buy-out clause, but Allardyce rubbished the story after the 5-1 defeat to Arsenal on Wednesday.
"I don't think there's anything in the story," Allardyce said. "For me, it's just about agents being disruptive. Mo Diame has not been to me and said he is unhappy in any way.
"We've had no bids from any of the clubs that have been rumoured in the papers. He's our player and hopefully come 1 February he will still be our player.
"Players become unhappy by rumours that are spread. In the build-up to the transfer window, I spoke about the one thing that can upset your players is speculation that people want them.
"They think it could be the club talking about them in the press but it isn't. All I can say is that there have been no bids from clubs that I've seen in the press like Arsenal or Tottenham for Mo Diame."
Prior to the win over West Ham, Wenger said of Diame: "He has a great presence in the games, I have seen him have a big impact."
With Mikel Arteta and Abou Diaby both out injured, Arsenal are short of options as they enter a crucial period of the season with their hopes of qualifying for next season's Champions League hanging by a thread with one point separating them from fifth place Everton, while they remain four adrift of north London rivals Tottenham Hotspur.