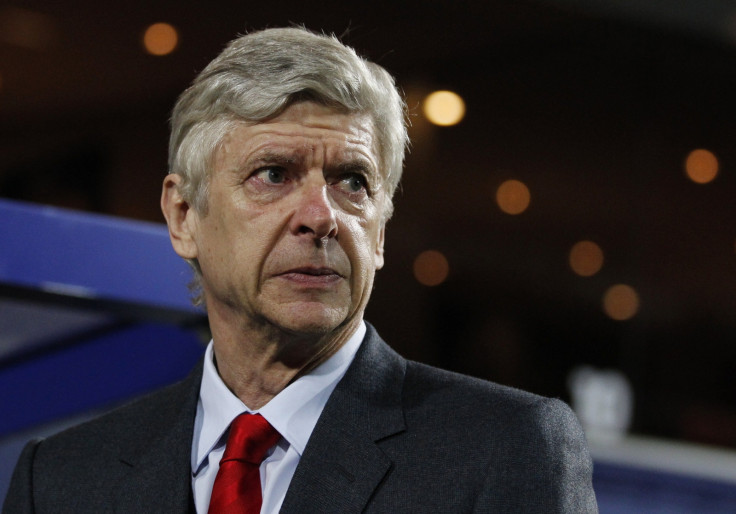 Monaco manager Leonardo Jardim, has accused Arsene Wenger of showing disrespect by not shaking his hand in the first leg at the Emirates Stadium.
The Gunners have crashed out of the Championship in the round of 16 yet again, in spite of being handed a favourable tie this time around after being pitted against the likes of AC Milan, Barcelona and Bayern Munich over the last four years.
However, the Gunners made it difficult for themselves, losing the home tie 3-1 and were left with an almost impossible task of reversing the scoreline at Monaco, where they fell woefully short of the 3-0 scoreline they were chasing.
Olivier Giroud's goal in the first half followed by Aaron Ramsey's strike in the second took Arsenal periliously close to securing a momentous progression, but it was not to be as Jardim's side held out to what has been a brilliant performance by the French club over two legs.
Jardim revealed that he was offended by Wenger's decision to not shake his hand in the first leg for which he did not show him any respect after their 2-0 loss to the English powerhouses.
"In the first leg, when I wanted to thank Arsène and shake his hand, it's true that Arsène didn't shake my hand, so even though Monaco did everything to make life comfortable for Arsenal tonight, I decided not to thank him. think it was disrespectful. Right now, we're celebrating and we think Arsenal did not show enough respect during the first leg," Jardim said.
"Arsenal were really happy to play Monaco as we were supposed to be one of the weakest teams. We qualified from pot four. All the teams in the last 16 wanted to play against Monaco. Maybe Arsenal thought they had qualified already," he added.
The Gunners have to take positives out of the fixture and concentrate on the league, where they are currently on third position, a point behind Manchester City in second. They are also in contention to retain the FA Cup, where they have to managed to qualify for the semi-finals and will take on Reading at Wembley.