Monaco reject world-record £103m bid from Real Madrid for Kylian Mbappe
Monaco reportedly intend to hold on to Mbappe, 18, for at least one more year.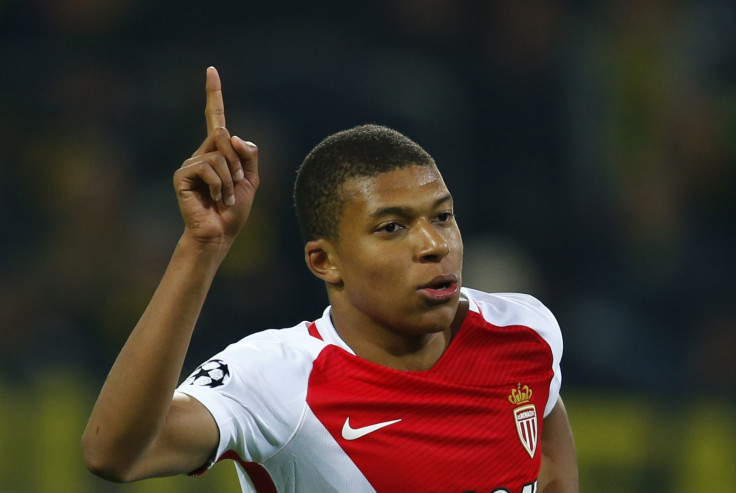 Real Madrid have had a world-record bid rejected by Monaco for 18-year-old forward Kylian Mbappe, according to reports.
Citing sources, the Daily Telegraph says Monaco turned down a bid of around €120m (£103m) for the France international as they wish to hold on to him for at least one more year.
The fee eclipses the €100m Manchester United paid to sign Paul Pogba from Juventus last summer.
Mbappe scored 15 goals in 29 Ligue 1 appearances to help Monaco win their first league title in 17 years this season.
He also scored six goals in nine Champions League games as Monaco fell to Juventus in the semi-final stage.
Monaco chief executive and vice president Vadim Vasilyev said he had no intention of selling Mbappe, who has also been linked with Manchester City and Manchester United, for at least one more year.
"The plan is to do everything to prolong him and to do everything that he stays a minimum one more year with us," he told the Telegraph.
"We will [turn down offers for Mbappe], although that will depend, of course, also on the player. We will make an offer to prolong his contract and hopefully he will accept and stay with us. I think in the month of June, before the season starts."
Vasilyev added: "He will definitely be one of the top players in the world. He has everything to succeed. He has the skills, the technique, the speed, the mentality, the competitive spirit. He has a great family who surround him. He has all the ingredients to be a world success."
Mbappe was called up to the French senior squad for the first time in March, with Les Bleus coach Didier Deschamps comparing the 18-year-old favourably to former Arsenal striker Thierry Henry.
"I wish Kylian to have the same career as Thierry Henry. Titi was very mature as a youngster, but I think Kylian is also a mature player," Deschamps said.
© Copyright IBTimes 2023. All rights reserved.