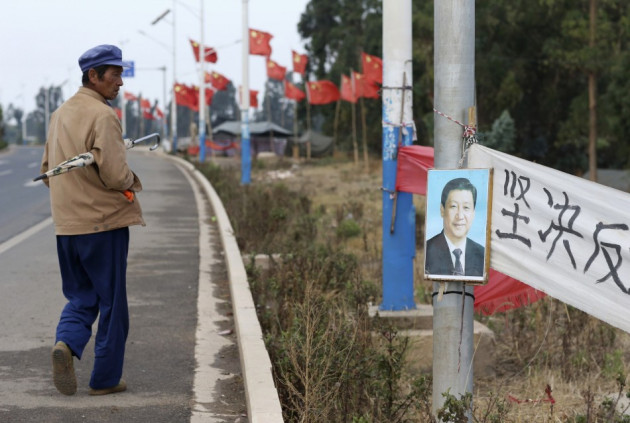 Credit rating agency Moody's Investors Service has cut China's bond rating outlook to stable from positive, citing insufficient pace and scope of structural reforms under the new leadership.
Moody's, however, affirmed the country's bond rating of Aa3 on strong fundamentals, backed by "robust economic growth, strong central government finances" and an "exceptionally strong" external position.
"Credit-positive structural reforms under the new leadership are expected over time, but their scope and pace may not be sufficient over the course of the next 12-18 months to justify a rating upgrade," Moody's said in a statement.
"Progress has been less than anticipated in the process of both reducing latent risks by making local government contingent liabilities more transparent and in reining in rapid credit growth; therefore, some of the upward pressure on the Aa3 rating has eased."
Moody's noted that China's contingent liabilities could weaken its balance sheet and derail its growth. Further, the country's property market is volatile due to the increased dependence of local government budgets on land sales. The rating agency was also concerned about the increased lending by the non-bank and shadow banking system in the country, as controlling such lending is beyond the scope of the central bank's policy instruments.
Earlier, Fitch had cut the country's long-term local currency credit rating to A-plus from AA-minus, due to economic risks related to excessive local government borrowing.
Moody's also criticised the reforms by the new government, selected by the Chinese Communist Party last November and took charge of posts in March 2013.
The new government announced an ambitious and wide-ranging strategy in February in line with the country's goal to double its per capita income by 2020. The strategy is aimed at an overhaul in the labour market, the state enterprise sector, financial markets, tax regime and legal system, along tackling corruption.
However, the guidelines lack specific detail, including the timing of implementation of the measures, according to Moody's.