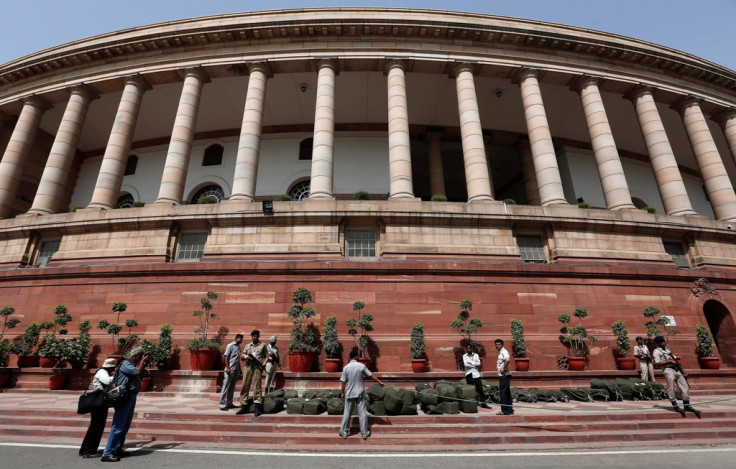 India's move to increase the foreign direct investment (FDI) cap in the insurance sector is credit positive for the insurance firms as it will increase their capital strength and improve underwriting practices and product innovation, Moody's said on 8 January.
On 26 December, Indian President Pranab Mukherjee signed an ordinance approving the Insurance Laws (amendment) bill, which aims to raise the FDI cap in the sector to 49% from 26%. This ordinance is now pending passage from the parliament in 2015.
"The higher FDI limit is credit positive for India's insurers because it will bring in fresh capital to strengthen their financial standing and growth prospects," Moody's Investors Service said on Thursday.
"These improvements are key to boosting insurance usage in India, where insurance penetration has remained low amid uneven business growth in recent years," the rating agency said.
Moody's also said increased foreign investment would add to the firms' buffers against potential investment losses from the volatile capital markets.
India has considerable room for growth in the insurance sector, Moody's said, citing estimates of Swiss Reinsurance Company.
According to the Swiss firm, India's total insurance penetration -- premiums as a percentage of GDP -- fell to 3.9% in 2013 from 5.2% in 2009, versus a total penetration of 5.5% in Thailand and 4.8% in Malaysia during 2013.
Of India's 46 private insurers, 31 currently have foreign ownership at the 26% threshold or close to it, placing them in the group that will immediately benefit from the lifting of the FDI cap, Moody's said.
On Monday, Bupa Ltd, the UK-based global healthcare group whose core insurance subsidiary is Bupa Insurance Ltd, announced that it would apply to increase its stake in Max Bupa Health Insurance to 49% from 26%, the rating agency noted.
For non-life insurers, the government's move is even more important given their relatively pressured capitalisation and poor underwriting performance, Moody's said.
"They (non-life insurers) are likely to see a stronger improvement in their credit profiles from increased foreign investment. Their financial performance has worsened in recent years due to broad underwriting losses."
It was the intense competition following the 2007 de-tariffication (the Insurance Regulatory and Development Authority of India - IRDA removed fixed rate restrictions on all insurance products except third-party motor insurance) that led to broad underwriting losses, Moody's noted.