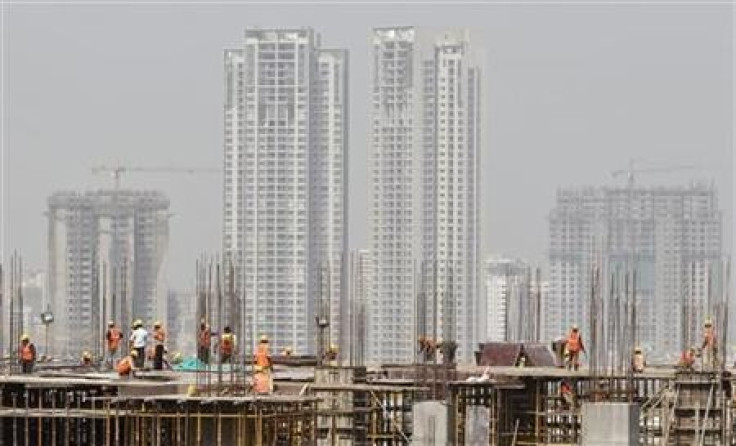 Moody's Investors Service has kept India's Baa3 sovereign rating and stable outlook and said that if the government continues to implement structural reforms, the GDP growth will rise to 7% over the next two years as inflation and balance of payments metrics are improving in the benign commodity price environment.
Rating on Asia's third largest economy reflects its strong growth potential recurrent inflationary pressures as well as regulatory and infrastructure constraints, Moody's said.
India's per capita income of $1,509 (2013) ranks in the bottom decile of all Moody's-rated sovereigns, which limits the government's tax revenue base and increases spending claims on its limited resources, resulting in larger fiscal deficits compared to peers, the rating agency said.
"High government deficits raise domestic borrowing costs and thus increase the private sector's reliance on external borrowing. Moreover, the government's current spending ramps up domestic demand, which fuels inflation."
"In 2013, India's fiscal metrics were weaker than those of any other Baa-rated country, and its inflation rate was higher than all but one Baa-rated country."
India's fiscal deficits averaged 7.5% of GDP and annual inflation averaged 9.9%, over the last five years, the rating agency noted.
India's macroeconomic challenges are compounded by weak infrastructure and complex regulations that deter faster investment growth, according to Moody's.
Positive factors
Nonetheless, because of its demographic dividend and an agile private sector, India's GDP growth, savings and investment rates exceed emerging market averages, the rating agency said.
India's GDP of $1,877bn in 2013 places it in the top decile of all Moody's-rated sovereigns, it said.
GDP growth dropped below 5% between FY 2012 and FY 2014, from 8% in the previous five years, but has recovered to 5.7% and 5.3% in quarters ending June and September 2014 respectively, the agency said.
"The stable outlook on the rating is based on our expectation that growth will accelerate further over the next two years, boosted by policies to increase investment and reduce macroeconomic imbalances."
Moody's said the rating outlook could improve if fiscal and inflation metrics were to strengthen beyond current expectations, to levels closer to the Baa median, accompanied by a sustained acceleration in infrastructure investment.
At the same time, the outlook would turn negative with a further weakening in the fiscal position, or rising contingent liabilities from the state-owned banking sector, or a material decline in foreign exchange reserves coverage of external debt and imports, the rating agency warned.