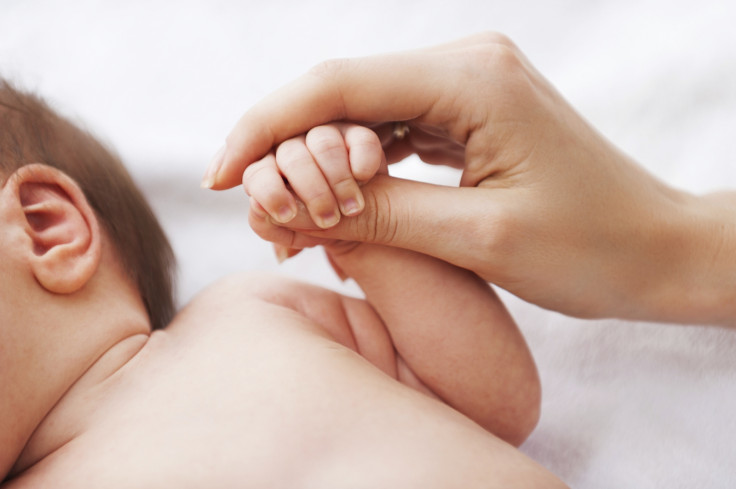 The number of babies born in the US with drug withdrawal symptoms from opioids has increased, especially in rural areas. This leaves these newborns at risk of developing many health problems including seizures, birth defects, as well as issues with breathing, sleeping and feeding.
Neonatal abstinence syndrome (NAS) occurs after a baby is born, when he or she stops being exposed to addictive substances that were abused by the mother during pregnancy.
These babies show severe withdrawal symptoms which can affect them for a long time. It is thought NAS is becoming more and more common in both developed and developing countries, although it is not clear to what extent.
Some drugs are more likely to cause NAS than others – this is the case of opiates like heroin and methadone, which cause withdrawal in more than half of all the babies. Alcohol can cause a group of problems and birth defects referred to collectively as foetal alcohol spectrum disorders (FASDs).
The US is facing an important health crisis linked to the use of opioids. These substances act on opioid receptors in the nervous system to relieve pain and produce morphine-like effects. In the past two decades, the country has seen a surge in prescriptions for opioid painkillers. The problem is that when these medications are not taken correctly, they can lead to addiction and have serious side effects.
A study published in JAMA Pediatrics has followed-up on newborns treated for opioid-related NAS over the past 10 years, to get a better understanding of these trends, where opioid-related problems in pregnancy are more common, and how best these babies can be helped.
Rural vs urban areas
The scientists from the University of Michigan and Vanderbilt University analysed data from the National Inpatient Sample for neonatal births and obstetric deliveries between 2004 and 2013, which includes data from seven million US hospitals.
They identified a very high and disproportional increase in opioid-related complications among women living in rural areas and their babies. The proportion of babies in rural counties diagnosed with neonatal abstinence syndrome accounted for 12.9% of all cases in 2004 but 21.2% of all cases 10 years later.
There was an important contrast between cities and the countryside: the incidence of NAS increased from 1.2 to 7.5 per 1,000 hospital births among rural infants and from 1.4 to 4.8 per 1,000 hospital births in urban areas in just the space of a decade.
Furthermore, the proportion of hospital deliveries complicated by maternal opioid use grew during the same period from 1.3 to 8.1 per 1,000 hospital deliveries among rural mothers and from 1.6 to 4.8 per 1,000 hospital deliveries among urban mothers.
These findings underscore the need to improve health policies to make prevention more effective in the areas worse affected by opioid abuse during pregnancy. "This geographic disparity highlights the urgent need for policymakers to appropriate funding for clinicians and programmes that could improve access to opioid prevention and treatment services for rural women and children", the authors concluded.