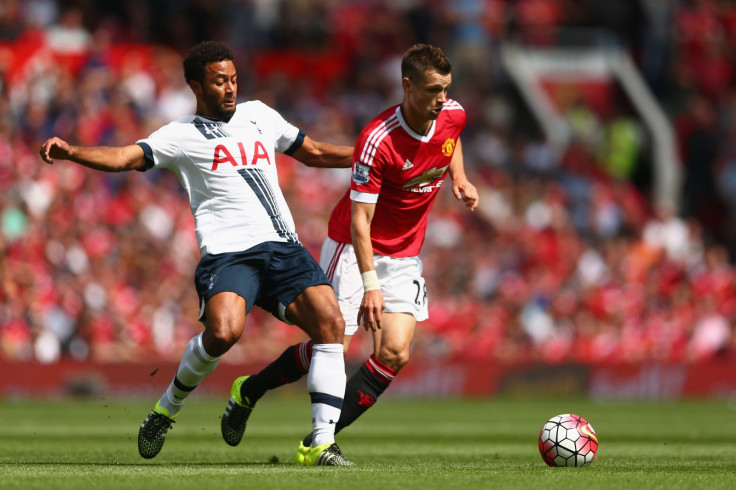 Manchester United midfielder Morgan Schneiderlin has vowed to get even better despite a perfect start to the Premier League season. The Red Devils are two-for-two domestically, beating Tottenham Hotspur on the opening day and Aston Villa on 14 August.
Schneiderlin has played all 180 minutes following his summer switch from Southampton, and while the France international has been happy to help the Red Devils claim consecutive victories, he expects his game to improve.
"To play for such a team like Manchester United is a beautiful thing. We look strong and, personally, I feel like I am getting closer to being 100% physically. I am not quite there yet but it will come. I want to keep improving my game as well," he told the official United website.
"I am not fully satisfied yet with my performances because I know I can do better but I know that will come. I have been pleased to be able to make some good interceptions, but I don't want to lose any balls when I have possession and that's what I will continue to improve upon. That will happen as my sharpness gets better."
The former Saints star is enjoying the experience of playing alongside Michael Carrick and Bastian Schweinsteiger at the heart of the side, and is confident his link-up play with the pair will improve as time goes on.
All three have played their part in United's perfect start to the campaign under manager Louis van Gaal but Schneiderlin admits overall performances should improve throughout this season.
"I am enjoying getting to know all my teammates but playing alongside the likes of Michael and Bastian has been a very nice experience. They are amazing players and I just want to do my best to link up with them and to understand their game a bit better. That will come with more game time and we also talk a lot during the games, so hopefully we can continue to do well together," he added.
"Two wins out of two is very good so far and a very good start to the Premier League. We are happy after the results but still not 100% happy with the performances because we know we can still improve. In the Premier League, it's all about winning games to win titles, so sometimes you need to be able to get the victories when you don't have the best performance, and that's what we've done so far."
Before their next Premier League encounter, the Red Devils have the small matter of a Champions League qualifier against Club Brugge at Old Trafford. Schneiderlin is desperate to be involved for the hosts as they seek to return to Europe's premier club competition and admits it would be a dream to play in the tournament proper – if they can bypass the Belgians.
"It was an amazing feeling to play my first game at Old Trafford on the opening day of the season and hopefully I'll play on Tuesday night against Club Brugge because I can't wait to go out there again. Old Trafford is a beautiful stadium and it's amazing to be able to play there week in, week out," he concluded.
"The Champions League is another big competition for us and we need to get a good result in the first leg to give us every chance to get through. We will approach it as we do for every game. We will respect them and prepare the same way as always. We will analyse them, look at their strengths and weaknesses and we will be up for the challenge. This competition is one of our top priorities because being in the Champions League is the dream of every footballer."