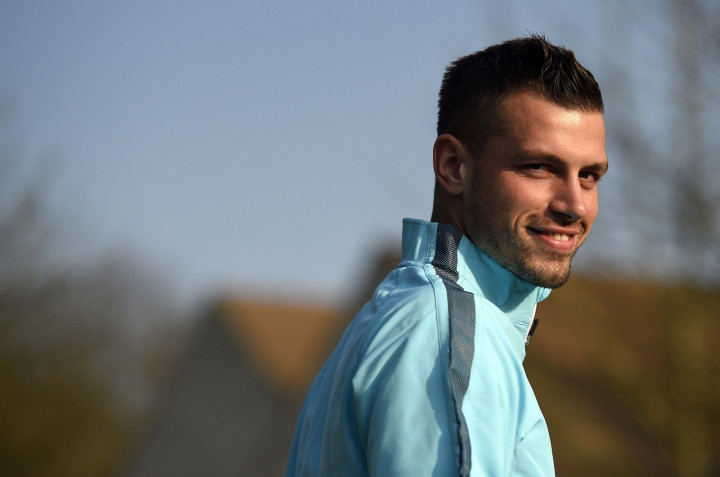 Manchester United summer signing Morgan Schneiderlin believes his stint in the third-tier of English football with Southampton has equipped him with the toughness and work ethic required to succeed at "the biggest club in the world".
The 25-year-old, joined the Saints from Strasbourg in 2008, played two seasons in League One between 2009 and 2011 before being promoted to the Championship and subsequently the Premier League.
The France midfielder signed a four-year deal with United earlier this week and is likely to make his debut for the club in a friendly against Club America in Seattle on 17 July.
"It seems a long way away, but when I look at it I think it [playing in League One] benefitted me," Schneiderlin said at his unveiling in Seattle, according to Daily Mail.
"I think it was the best thing possible. I had to toughen my play, look myself in the mirror, and look where to progress. It makes you realise you don't want to be back there.
"That makes you work even harder and that's what I did," he said.
Schneiderlin insisted that he was confident of rising to the level of expectations at Old Trafford, adding that it was the "right move" for him.
"I could have left before but I felt this was the right move for me," he explained.
"I feel physically in the best shape possible, and I feel with my confidence levels that I am ready now to move to a big club," the midfielder stressed.
United last won the league in Sir Alex Ferguson's final season as in charge of the club in 2013, but Schneiderlin has backed his new teammates to power the club back to the top in the 2015/16 campaign.
"The aim for a club like Manchester is to win everything. It's a big step [from fourth to first] but with the players we have it is more than possible," the French player said.
"Manchester United is Manchester United, when you look at the badge, the stadium, it's the biggest club in the world," he concluded.