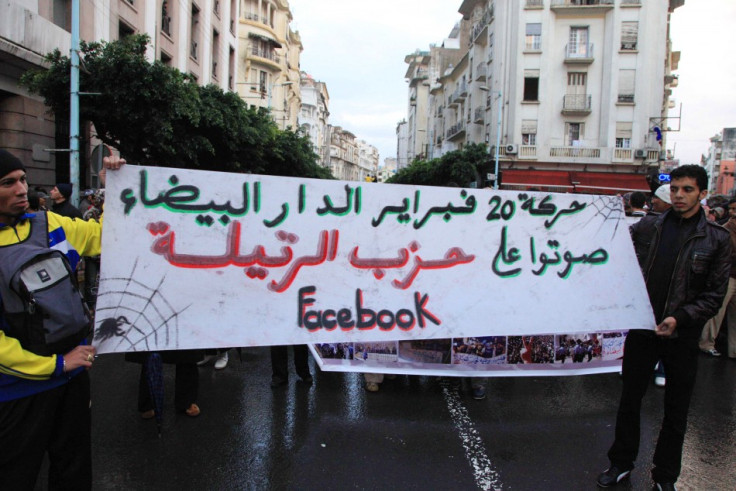 The legislative elections set to take place in Morocco on Friday have been marred by calls for a boycott of the vote.
While Moroccans are expected to go to the polls to vote for a new parliament, opposition activists, led by the February 20 Movement, have been using social networking sites and distributing pamphlets calling for the elections to be boycotted.
After a series of protests in early 2011, King Mohamed VI promised to implement changes and in June unveiled a new constitution, which was approved by voters in a referendum.
The reforms moderately increased the parliament's powers, but opposition groups said the King still holds too much power, as he remains the head of both the state and the military.
The 20 February movement, which emerged during the protests earlier this year, is now leading the call for citizens to refrain from voting in the elections.
A wave of arrests of pro-boycott activists has prompted the international advocacy group Human Rights Watch to call on the authorities to stop "harassing people campaigning for a boycott of parliamentary elections".
"The rate of voter participation will be closely watched, because it is seen as a gauge of public enthusiasm for the reforms that King Mohammed VI initiated during 2011," Human Rights Watch said in a statement.
"Some groups have urged a voter boycott, saying that the palace-led reforms do not go far enough to enhance the separation of powers and curb royal prerogatives.
"Harassing people who support a boycott is just as bad as harassing those who support a particular party or candidate and casts a shadow over the vote," it added.
Protests held at the weekend in favour of the boycott attracted a turnout of around 10,000 in Tangiers, 5,000 in Casablanca and 2,000 in the nation's capital of Rabat.
The campaign has drawn mixed reactions, as many fear a boycott could cause an even lower turnout than the 37 per cent of the population who voted in the 2007 elections, the last to be held.