Morrissey calls Kevin Spacey claims 'not credible' in latest attempt to say something controversial
Singer says Spacey has been 'unnecessarily' attacked over Anthony Rapp claims.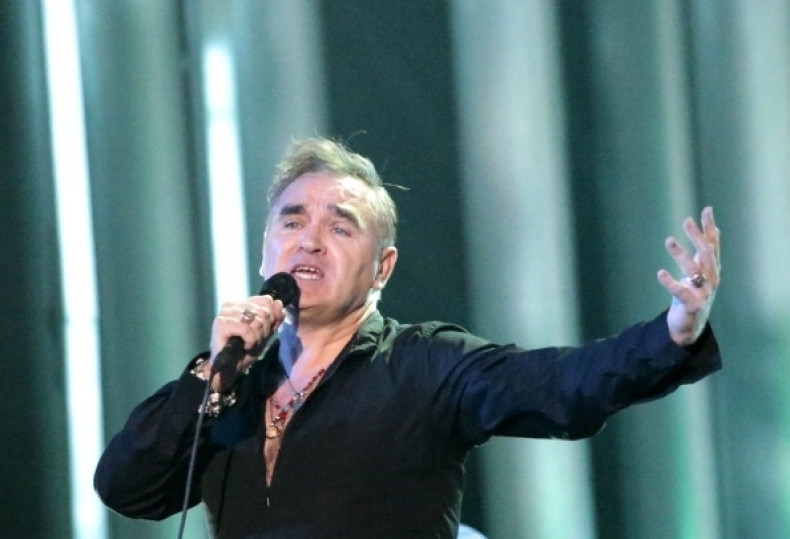 Morrissey believes one of Kevin Spacey's accusers made up his account of being sexually harassed by the Oscar-winning actor when he was aged 14.
Anthony Rapp broke decades of silence to allege Spacey made sexual advances towards him after a party in New York in 1986.
The complaint sparked a wave of accusations from actors at the Old Vic theatre, where the American actor was artistic director between 2004 and 2015.
London's Metropolitan Police is investigating a claim of sexual assault against Spacey. However, when asked to comment on the Hollywood scandal, Morrissey told German newspaper Der Speigel that Rapp's parents were to blame for him being at a party with Spacey.
"One wonders if the boy did not know what would happen. I do not know about you, but in my youth I have never been in situations like this," he continued.
"Never. I was always aware of what could happen. When you are in somebody's bedroom, you have to be aware of where that can lead to. That's why it does not sound very credible to me. It seems to me that Spacey has been attacked unnecessarily."
He also said alleged victims of Harvey Weinstein were only complaining because their waning careers.
"People know exactly what's going on," he reportedly said. "And they play along. Afterwards, they feel embarrassed or disliked. And then they turn it around and say: 'I was attacked, I was surprised'. But if everything went well, and if it had given them a great career, they would not talk about it.
"I hate rape. I hate attacks. I hate sexual situations that are forced on someone. But in many cases one looks at the circumstances and thinks that the person who is considered a victim is merely disappointed."
The former Smiths frontman is currently promoting a new album. Last month he said Ukip's leadership election was rigged so that anti-Islam candidate Anne Marie Waters lost.
He told BBC Radio 6: "I was very surprised the other day – it was very interesting to me – to see Anne Marie Waters become the head of Ukip. Oh no, sorry she didn't – the voting was rigged. Sorry, I forgot."