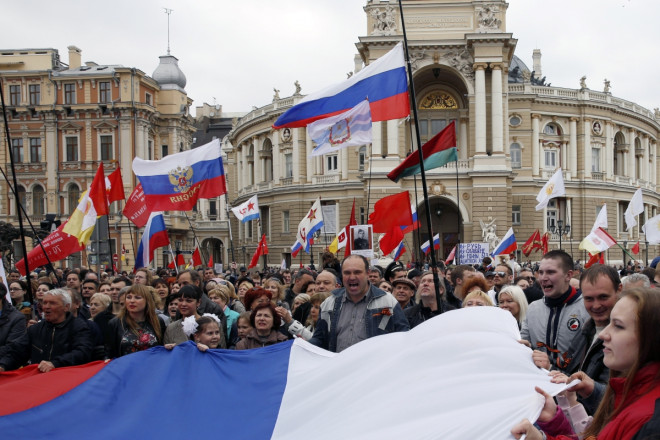 Russia has warned citizens against travelling to other countries to avoid a "US hunt" of Russians as the standoff over the Ukraine crisis continues.
Russians who travel to foreign countries, especially those that have extradition treaties with the US, are liable to be targeted as a response to Moscow's annexation of Crimea, Russia's foreign ministry has alleged.
A statement on the ministry's website reads: "The US administration, groundlessly refusing to recognise the reunification of Crimea with Russia, which is in full compliance with international law and the UN Charter, is trying to make routine practice out of a 'hunt' for Russian citizens in third countries with the goal of their subsequent extradition and conviction in the US on the basis of, as a rule, dubious charges.
"We strongly recommend Russian citizens refrain from travelling abroad, particularly to countries that have extradition treaties with the US."
The Russian ministry statement linked to a list of countries that have signed mutual extradition treaties with Washington. The list includes most of the European nations. Turkey and Egypt, both favourites with Russian tourists, have also been listed.
Citing earlier incidents in which Russian nationals have been arrested abroad and then turned over to the US, Moscow said: "'US-style justice' is clearly biased against Russian citizens."
The latest warning comes even as the Ukraine unrest continues to snowball. Russia has been building up its forces near Ukraine's border and the West fears that Moscow is preparing for a military intervention in Ukraine.