Russia Engaged in Heavy Military Build-up on Ukraine Border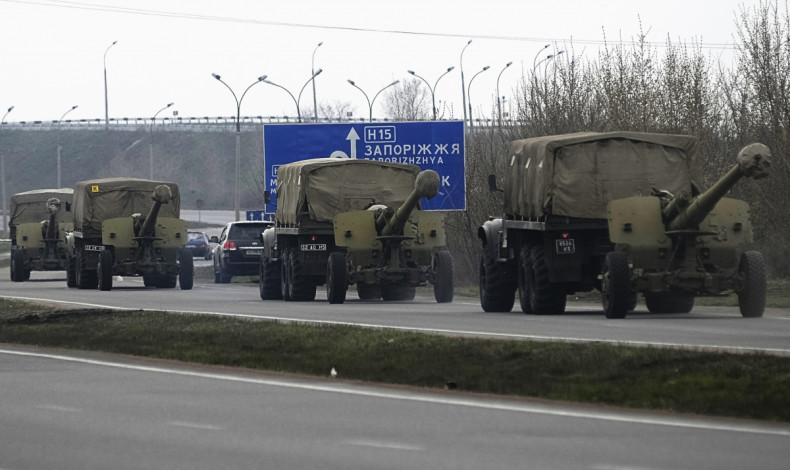 Russia is deploying field hospitals and field communication centres in the border regions of eastern Ukrainian cities amid rising tensions.
The Kiev administration has said the "Russian aggression" on its borders continues despite Moscow's repeated attempts in denying any military build-up.
The Ministry of Defence and the General Staff of the Ukrainian Armed Forces are engaged in keeping Ukraine's borders under control amid the latest bout of unrest in Donetsk, Kharkov and Lugansk, said Ukraine's deputy chief of the Armed Forces Main Command Centre Oleksandr Rozmaznin.
"The activity of Russian troops on the state border with Ukraine has not stopped. We monitor and control the situation."
"Field hospitals are being deployed, in Kharkov direction in particular, as well as field communication centres, field control posts. This demonstrates that aggression against our country continues."
Besides, Nato has released satellite images showing Russian forces and tanks and fighter jets being amassed on the Ukraine borders – a move that the west fears is Moscow's preparation for military intervention in Ukraine.
The photographs, taken by commercial satellite imaging company DigitalGlobe, also indicate there are about 40,000 Russian troops present near the tense border.
"This is a force that is very capable, at high readiness, and, as we have illustrated through the imagery, is close to routes and lines of communication. It has the resources to be able to move quickly into Ukraine if it was ordered to do so," said British Brigadier Gary Deakin at a Nato briefing.
However, a senior Russian military official told RIA Novosti on condition of anonymity the photos were taken during the military drills conducted in 2013 and not in the last week of March 2014 as claimed by Nato.
"These shots, which were distributed by Nato, Russian armed forces show units of the southern military district, which in the summer of last year were taking part in various drills, including near the Ukrainian border."