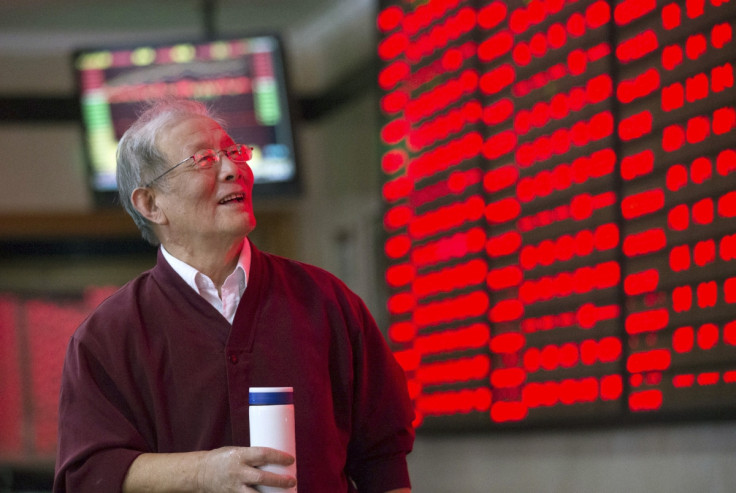 Barring Japan, Asian stock markets were trading higher for the day. This was despite Wall Street's sharp losses on Friday (18 December).
In the absence of any major data release, market men appeared to be looking ahead at the new year. Bernard Aw, market strategist at IG in Singapore, said: "As we head into the final two weeks of the year, the limited year-end liquidity will be something to keep a watch on. Today, we have not much in the way of market-moving data for Asia, so market players will likely be sitting on the sidelines and trying to search for clarity."
Australia's S&P/ASX 200 closed 0.05% higher at 5,109. Evan Lucas, market strategist at Spreadbettor IG said: "We see several oversold positions being closed and managers are looking to close the books on a positive note. We expect the ASX to remain above 5000 points for a 'positive' end to a negative year. We remain confident that buying will continue for the last seven days of trade (for 2015)."
Japan's Nikkei 225 was trading lower by 0.37% at 18,916.02. The Bank of Japan last week announced some changes to its stimulus programme but stopped short of expanding the net amount of assets to buy, disappointing investors.
Stephen Innes, senior trader at OANDA Asia Pacific, said: "These types of BOJ moves raise credibility issues regarding the central bank among traders, which accomplishes little more than creating unnecessary volatility in the markets at a time (of year) when liquidity is traditionally at a premium."
China's Shanghai Composite Index rose 1.66% at 3,638.29, while Hong Kong's Hang Seng Index was trading 0.28% higher at 21,816.79. India's CNX Nifty was in the green at 7,808.70, up 0.6%. South Korea's KOSPI was up 0.3% at 1,981.19.
Among commodities, Brent crude which touched a seven-year low of $36.32 overnight was trading down 1.3% at $36.40 a barrel, while WTI crude was trading down 0.69% at 34.49 a barrel.
Daniel Ang, an investment analyst at Phillip Futures, said: "Although this week we may see some downwards push to oil prices as a result of the US Dollar Index (rising), we highly doubt that prices could move much lower."