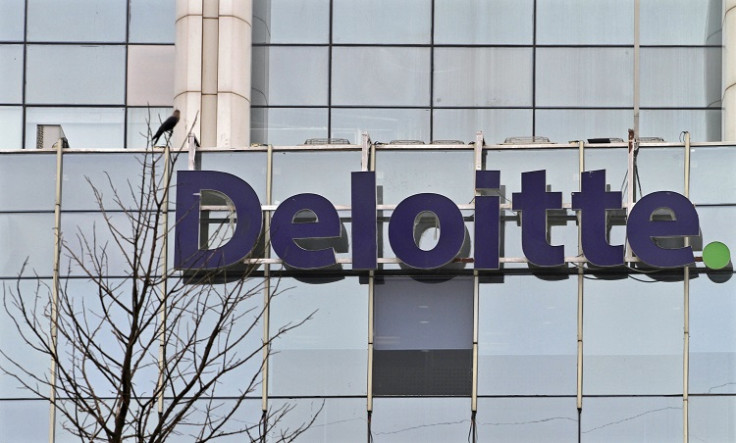 Deloitte has reported a 13.6% on-year increase in its UK revenues to £3.04bn ($3.98bn). The rise in revenues, which it achieved in the 12 months to 31 May, mark the sixth consecutive year of growth and the fastest increase in 10 years for the New York-headquartered firm. The growth represents both its UK and Swiss operations.
Commenting on the results, Deloitte's CEO, David Sproul said, "This year we have seen double-digit growth across all business areas. We have had significant success in the audit market, with four wins in the FTSE 100, taking our market share to 23%. It has also been a strong year for our advisory businesses, given high levels of demand for our M&A, risk management and regulatory, international tax and compliance services."
From an industry perspective, Sproul said that it had seen notable growth in its health and life sciences, financial services, manufacturing and technology, media and telecommunications sectors. "Our global, private and national sectors all performed well, demonstrating our ability to serve a range of different demands and requirements," he explained.
Apart from revenue growth, Deloitte saw its distributable profits increase by 2.5% to £608m. Based on this, the average annual profit earned by each equity partner increased to £837,000, this year.
With regards to the Brexit impact, Sproul said that early economic indicators suggested that the uncertainty created by this vote would lead to an economic slowdown in the second half of 2016. However, he argued that "UK businesses were both adaptable and resourceful and the UK remains in the top tier of the world's most competitive economies, benefitting from strong institutions and a highly-skilled workforce".
Sproul further urged the UK government not to restrict skilled migrants after Brexit. "The government must recognise that further restricting skilled migrants could be detrimental to the UK's ability to attract global investment and the diverse pool of international talent that has supported our country's growth."
"Rights of EU migrants should be protected and any future migration policies should respond to our economic needs rather than be overly focused on total numbers. This is whilst recognising the need for politicians and business leaders to make the economic case for immigration more clearly," he added.