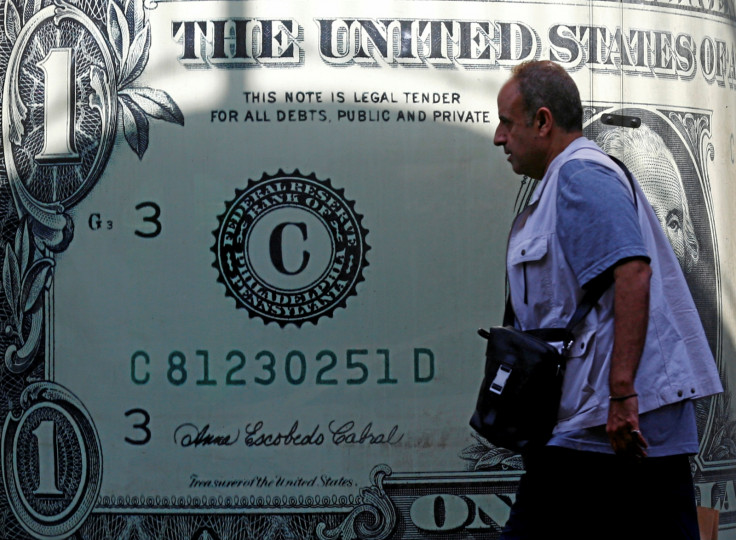 While most Asian stock market indices were trading higher on Friday, the Shanghai Composite was down 0.13% at 3,237.64 as of 4.46am GMT. This followed an overnight closure of the US markets amid the Thanksgiving holiday.
The closure is said to have helped slow the surge in the US dollar, which in turn boosted investor sentiment across Asia. The dollar index was down 0.12% at 101.58 as of 12:31am EST.
The American currency has seen a good jump in value amid Donald Trump winning the US elections. This surge along with the uncertainty over Trump's economic policies, is said to lead to declines in most of the emerging markets in recent weeks.
Herald Van Der Linde, head of equity strategy for Asia Pacific at HSBC, however, opined that the shock over Trump's win was over. "There's a lot of repositioning," he was quoted as saying by CNBC.
The strategist said that while a lot of money was invested into emerging markets over the course of this year, about 25% of the same had already flowed out. While more of this money could be withdrawn further, the region's fundamentals were sound and could hence be a buying opportunity, he added.
However, the uptick in the Asian stock markets could be short-lived as the US markets would open after the holidays. The dollar could continue to climb, amid expectations of a Fed rate hike in December and President-elect Donald Trump adopting policies that increase both spending and debt.
"The trend is likely to remain with the US Fed poised to strike in Dec and market positioning for US President-elect Trump to fulfill his fiscal and tax cut plans," UOB Group's global economics and markets research team was quoted as saying by Reuters.
Indices in the region were trading as follows at 5.11am GMT:
| | | | | |
| --- | --- | --- | --- | --- |
| Country | Index | Price | Up/Down | %Change |
| Hong Kong | Hang Seng Index | 22,674.80 | Up | 0.29% |
| Japan | Nikkei 225 | 18,349.75 | Up | 0.09% |
| South Korea | KOSPI | 1,972.52 | Up | 0.06% |
| India | BSE | 25,985.33 | Up | 0.48% |
| Australia | S&P/ASX 200 | 5,507.80 | Up | 0.41% |
Overnight (24 November), the FTSE 100 closed 0.17% higher at 6,829.20.
Among commodities, oil prices declined ahead of the Opec meeting next week. Commenting on this, Jingyi Pan, market strategist at IG, said, "Consolidation ahead of major events are no surprise and we are expecting this with what could be reckoned as the most important event of the year for crude oil prices next week — the November 30 OPEC meeting."
As of 5.17am GMT, WTI Crude Oil was trading lower by 0.73% at $47.61 (£38.23) a barrel, while Brent Crude was trading 0.86% lower at $48.58 a barrel.