The European Central Bank (ECB) has warned that the risk of political instability in the US following the election of Donald Trump as its next president could affect investor sentiment around the world. This in turn would trigger another rise in borrowing costs for eurozone governments.
Vitor Constâncio, the bank's vice-president, said: "The world has changed a little bit. This risk [of political uncertainty] has risen."
Speaking at the release of the ECB's latest Financial Stability Review on Thursday (24 November), Constâncio said that while a Trump presidency for the eurozone still remains "highly uncertain", he warned that the risks of "further asset price corrections" in bond markets remained significant.
The six-monthly report also cautions that fragile emerging market economies were also at risk.
All eyes will now be focused on the central bank's governing council meeting scheduled on 8 December 2016, when the ECB is expected to unveil the third phase of its quantitative easing programme.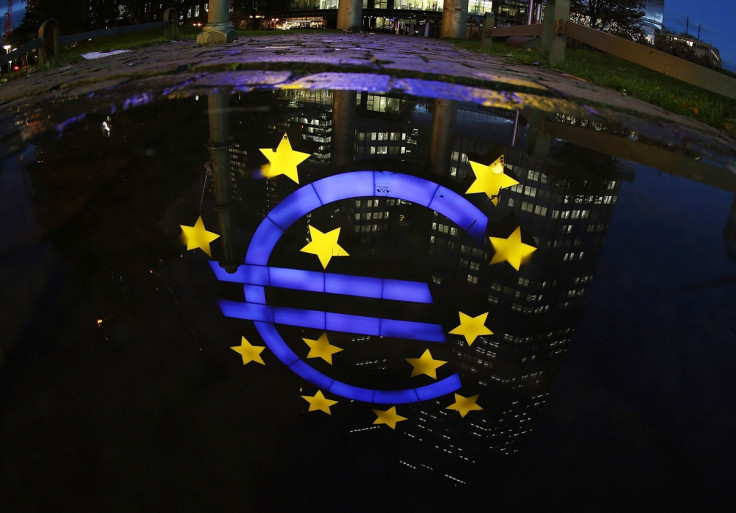 The report highlights the risk that any move to pull back on asset purchases in the current climate will trigger a sharp rise in borrowing costs. This will effectively undo the work done by the QE programme in lowering interest rates across Europe, the Financial Times reports.
President-elect Trump is expected to put forward a package of fiscal stimulus to boost economic growth in the US when he takes office in January 2017.
Constâncio said that while higher growth and inflation justifies higher borrowing costs for the US, the same cannot be said for Europe which has a weaker economy.
"If bond yields go up because there is the prospect suddenly that growth and inflation increase ... then that's a positive development," the banker said.
"The risk is, of course, that this situation would be more true in the US and less true in Europe and other parts of the world."
He also reiterated his concerns over the impact of a Trump presidency on the EU's trade with the US.
"We are in a new phase of weaker world trade. If on top of that, there would be a wave of protectionist measures, world trade and world growth would suffer," he told a news conference.
Trump is not the only threat. There are concerns that if Italian prime mnister Matteo Renzi loses a national referendum on constitutional reform on 4 December, there could be a move to push for Renzi's resignation. This is thought to likely trigger a political crisis in Italy, which will push the Italian government's borrowing costs.