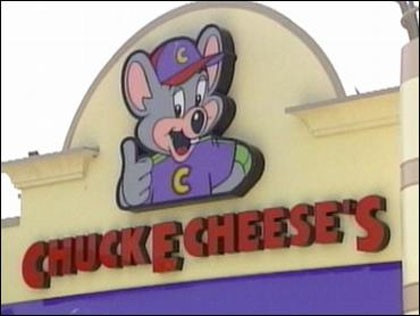 A Texas mother of 10 faces child abandonment charges after leaving her five-year-old daughter at a Chuck E Cheese restaurant and not realising she was missing until the next morning.
The young girl, who had been celebrating her birthday at the restaurant with 19 other children and three adults, was left behind after the family returned home that night.
Police officials and child protection services were called after staff at the Pearland franchise found the child playing alone in the restaurant at 10.30pm, according to reports.
Police were unable to trace the mother because the girl did not know where she lived. She was taken into care overnight.
It was not until the next day that the mother realised her mistake.
"The mother was very upset, very emotional that she had left the child at Chuck E Cheese," Brazoria county sheriff investigator Jeff Mink said.
But local parents were unsympathetic. Andy Anzaldua told ABC News: "I can't believe that somebody could forget their child. I don't understand how someone can forget their child in a venue like Chuck E Cheese. You go there for your children."
The young girl will remain with social workers while authorities continue their investigations.
The incident followed reports of another child being accidentally left at one of the chain's branches.
The parents of a three-year-old girl left their daughter behind at a Chuck E Cheese restaurant in Bel Air, Maryland, and only realised that they had forgotten her when they saw a report about her on the evening news.