Motorola created the original mobile phone back in the 1980s, but of late has been overshadowed by Apple and Samsung. Can the self-aware Moto X put it back in the game?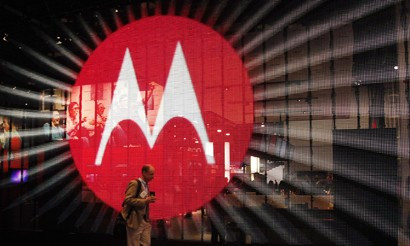 Motorola is the granddaddy of mobile phone makers. It was the Motorola DynaTAC which is credited with making the first ever mobile phone call over 40 years ago when Dr. Martin Cooper called Dr Joel S. Engel of Bell Labs who at the time were Motorola's arch rivals.
Things have changed immeasurably since then, and Motorola is no longer the preeminent player in the mobile phone market, but it is hoping new smartphones built under the guidance of Google and on American soil will help turn the company's fortunes around.
This week Motorola officially announced it would be launching a phone called the Moto X this summer with CEO Dennis Woodside adding that it was just one of a range of phones the company would be launching.
While Motorola has been producing smartphones for the last 12 months, these were the remnants of its pre-Google days. The Moto X is set to be the first phone built entirely under Google's tutelage but is that enough to make it a viable alternative to the iPhone and Samsung's Galaxy range?
Self-aware
In order to stand out in today's hugely croweded smartphone market, a new device needs to have some sort of unique feature and from what Woodside said this week, the Moto X has. The CEO revealed one of the phone's main features would be the ability to know where it is and react accordingly. It will know when it is in your pocket and when it is in your hand. It will know when you want to use the camera and automatically switch it on.
This will be achieved through the use of very low power, always-on sensors, technology Woodside told AllThingsD has been brought across from the company's MotoActiv watches. "What Motorola learned was how to manage very-low-power sensors," Woodside said, noting it was always collecting location and heart-rate information. "They took those learnings to the smartphone."
The other major selling point is likely to be battery life, which has become the bane of most smartphone users today. Most get at best a single day's use out of a single charge and if Motorola can increase this significantly, then it could be onto a winner.
Huge changes
Motorola has gone through huge changes since it was purchased by Google last year in a deal worth almost £8 billion. The size of the company has shrunk dramatically, going from 20,000 employees this time last year to just 4,000 today, mostly made up of engineers based in Illinois and California.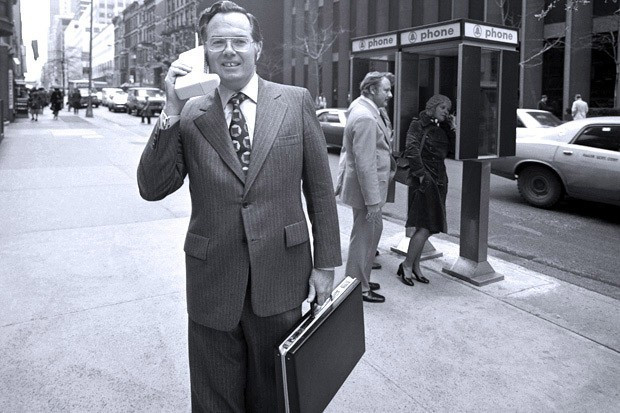 At the time most observers saw Google's acquisition of a struggling hardware manufacturer as a play to protect itself in the increasingly complex world of patent lawsuits. Motorola holds some 17,000 patents mostly relate to mobile phones.
Motorola continues to operate as a separate business and Google said at the time of its purchase it would not be treating the company more favourably than any other Android partner, though this is hard to believe.
For the past few years Google has been building Nexus smartphones and tablets with partners such as Samsung, LG and Asus in order to push forward hardware development while also showing off just what Android can do.
It failed to announced any new Nexus hardware at its Google I/O conference earlier this month, preferring instead to announce a Google Edition of the Samsung Galaxy S4. This could suggest that Google wants to let Motorola have its day int he sun with the Moto X.
In fact with Motorola it has the perfect partner to continue to push hardware development forward, as the American company has a history of making significant advances in relation to design and hardware throughout its storied history - including the development of the Razr flip phones which at the time where a huge leap forward in terms of phone design.
With Samsung and now HTC announcing their flagship smartphones will be available with stock Adnroid, if the Moto X is not running a pure version of Android it will be a major surprise.
Born in the USA
Motorola and Woodside are also making a lot of the fact that this will be the first smartphone to be "designed, engineered and assembled in the USA." This indicates that Motorola will be focusing on the Americas first and foremost and we here in the UK may never see many of the phones the company produces - at least initially. Motorola's spokepeople in the UK told us they had no news to announce regarding UK release of the Moto X.
Motorola has always prioritised its home territory and as the company is essentially re-launching itself on the smartphone landscape it makes sense to stick to what it knows.
The company will launch a series of smartphones this year but won't be launching a tablet as Woodside says the innovations Motorola has made in relation to power saving do not translate to tablets. While this may change, Motorola is looking to get one thing right, rather than trying to conquer all markets at once - a strategy some other manufacturers could do with adopting.
Motorola's holds around 8.4% of the US smartphone market according to comScore, but in global terms the manufacturer is a minnow, with its market share pretty insignificant in comparison to Samsung and Apple, the two manufacturers dominating the smartphone landscape.
While Motorola and Google will have lofty ambitions for their smartphones in the long run, their first goal will be to get back on the ladder and to try and ensure that in another 40 years time, the company is still relevant in mobile technology.