Motorola Mobility, Google's recently-acquired ailing smartphone maker, informed employees over the weekend that it will be cutting 4,000 jobs worldwide and closing one third of its 94 offices.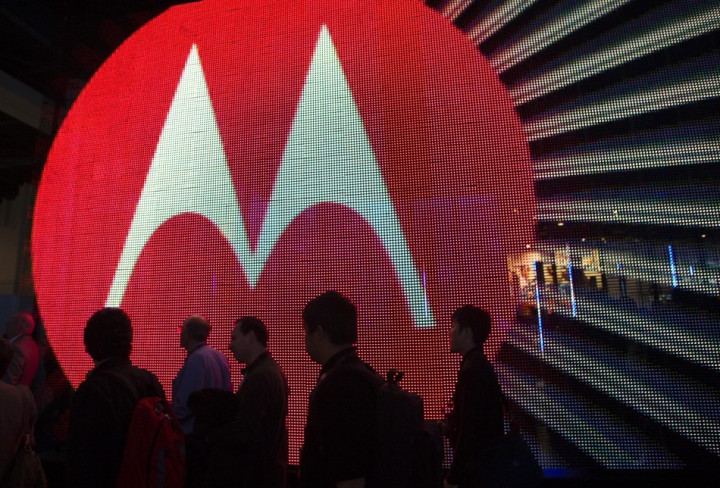 The news comes as Motorola struggles to compete in the smartphone market with the likes of Apple and Samsung, having reported a loss of $233m (£149m) in just the first six weeks after under Google's ownership.
A Motorola spokesperson said, it will "consolidate about one-third of its 90 facilities" and it is understood the company will create three centres for innovation, in Beijing, Chicago and Sunnyvale, California while shrinking operations in Asia and India.
A spokesperson told IBTimes UK: "While Motorola expects this strategy to create new opportunities and help return its mobile devices unit to profitability, it understands how hard these changes will be for the employees concerned."
When asked about job losses in the UK, Motorola said it was not giving out specific information in relation to this. It added that "generous severence" packages as well as as outplacement services to help people find new jobs would be offered to employees losing their jobs.
One third of the job cuts will come within the US and are seen as the first steps by Google to reinvent the phone maker after its $12.5bn acquisition. One of the main reasons for Google's purchase of Motorola Mobility was to get access to its 17,000 patent, which will help Google defend the Android operating system from legal challenges from the likes of Apple and Oracle.
However Google may also look to create a tightly integrated software/hardware ecosystem by producing high-end smartphones running its Android operating system.
Portfolio
As well as cutting jobs and offices, Motorola's new CEO, Denis Woodside told the New York Times in a rare interview, that the company would slim down its product portfolio to just a few models, compared to the 27 smart and feature phones it launched last year.
"We're excited about the smartphone business," Woodside, who previously led Google's sales and operations for the Americas, told the New York Times. "The Google business is built on a wired model, and as the world moves to a pretty much completely wireless model over time, it's really going to be important for Google to understand everything about the mobile consumer."
Apple has had huge success in slimming down its product range and keeping tight control of its supply chain and inventory. To that end, Motorola appointed Mark Randall to oversee its component purchasing. Randall, who previously worked at Amazon, says he plans on reducing Motorola's component purchasing by 50 percent.
History
Motorola has a long and storied history in the mobile phone market, launching the world's first portable phone in 1973. It looked to make its mark on the mobile phone industry once again in 2004 with the launch of the Razr phone, but Motorola failed to buiild on any sucess it had with the Razr.
In order to regain the market share it has lost in the previous few years, Motorola will need to offer consumers something new, and to do this, it will need to innovate. Among the features Woodside believes will attract new customers are better battery life, sensors which recognise who is in the room based on their voices and sharper cameras.
To help develop this next-generation smartphone technology, Google recruited Regina Dugan from the Pentagon's Defence Advanced Research Projects Agency (or Darpa) to run a small group within Motorola.
Known as Advanced Technology and Projects, the group will be made up of acoustic engineers, metal scientists and artificial intelligence experts. All employees will only have two-year contracts to motivate them to get things done quicker.
While Google continues to claim Motorola will not have exclusive access to the Android operating system before competitors like Samsung, LG, HTC and Sony but there remains a belief that there will be some inevitable advantage of belonging to Google.