Seeking to allure mid-range smartphone buyers with its flashy looks, the Motoluxe's pretty exterior hides some pretty standard tech.
Aesthetics over Tech Spec
Packing a 4-inch 480x854 pixel screen and piddly 800MHz processor, the Motoluxe is not a power house smartphone. In fact, during our hands-on everything about the device suggested that Motorola had chosen to focus on the unit's aesthetics rather than its core components.
This meant that the processor, while competent at the basic tasks we had time to do during our meeting at Mobile World Congress, will likely struggle when tasked with more demanding requests.
Another key worry we experienced when playing with the device was its camera. Though the Motoluxe houses an 8-megapixel rear facing camera, in our few test shots the photos all looked slightly dull and there was a noticeable lag between pressing the button and the picture actually being taken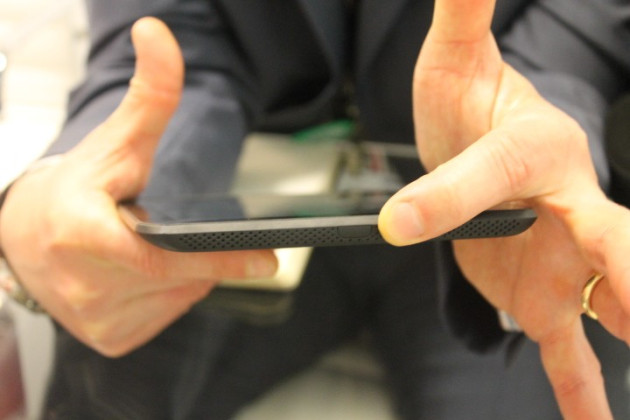 Look and Feel
That said, even with our tech spec worries, we can't help but admit that the Motoluxe is a pretty looking handset.
Though the Motoluxe isn't the thinnest smartphone, measuring in at 9.85mm thick, it does have some really nice aesthetic touches, chief of which is its notification light. Sitting at the bottom left hand corner of the Motoluxe's front, the light comes on to alert you of any new emails or calls. While this may prove annoying to users who get a constant stream of messages, we quite liked the feature.
Another selling point for us was the device's shiny metal back plate and textured sides. The two's inclusion made the Motoluxe feel solid and higher-end than it actually is.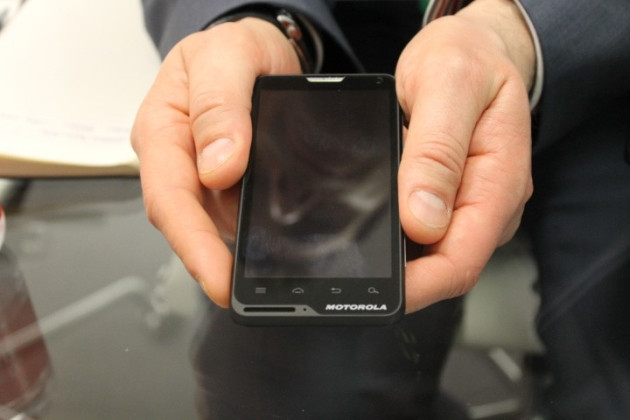 Operating System and Software
As the case with most of Motorola's current products, the Motoluxe will come loaded with Android Gingerbread, not Google's new Ice Cream Sandwich - a bad thing considering the Motorola rep with us during our hands-on was hazy about when the device would receive the upgrade.
On top of Android 2.3, Motorola has loaded the Motoluxe with its on Motoswitch skin. The skin adds a number of Motorola's home grown apps to the device. We have to say, it was disappointing to hear that the Motoluxe would remain Ice Cream Sandwich-free for the foreseeable future, especially when even budget handsets are beginning to be announced as running it.
Release Date and Price
Amazon currently lists the Motoluxe as being available in March for £229.99. Check back with the International Business Times UK for a full review.