Motorola is looking to create an open hardware platform to allow users create highly customisable smartphones.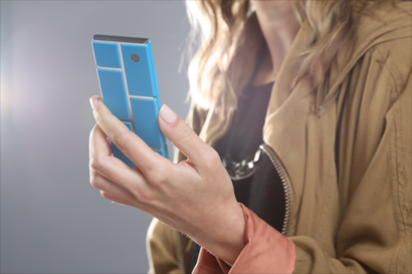 Google-owned Motorola says it wants to bring the "benefits of an open hardware ecosystem" to six billion people around the world and Project Ara is its way of doing just that.
The plan is to create an open platform to allow third-party manufacturers create hardware components based on shared standards to give customers the ability to easily swap out one part for another.
Motorola's design comprises of two parts - the endoskeleton and modules. The endoskeleton is the "structural frame that holds all the modules in place" while the modules can be pretty much anything you want on a smartphone.
Examples of modules would include screens, keyboards, application processors, bigger batteries or even a pulse oximeter. The idea is that as technology evolves you will be able to easily upgrade your smartphone without having to buy an entirely new device.
In the images released by Motorola to accompany the announcement, the modules all appear rectangular and use metal contacts to connect with the endoskeleton.
Swap
It would also allow users who use a smartphone for both work and personal use to swap out modules easily depending on where they were using their phones.
The idea is very similar to one developed by Dave Hakkens called Phonebloks and Motorola has teamed up with Hakkens to utilise the community he has built up around the modular smartphone idea.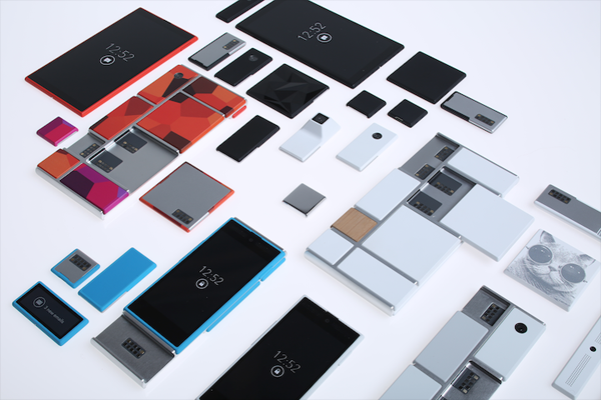 Motorola says it will be sending out invitations in "a few months" to hardware developers to begin creating modules for the Ara platform with an alpha release of the Module Developer's Kit sometime before the end of the year.
"Power to decide"
"Our goal is to drive a more thoughtful, expressive, and open relationship between users, developers, and their phones. To give you the power to decide what your phone does, how it looks, where and what it's made of, how much it costs, and how long you'll keep it," Paul Eremenko from the Project Ara team said.
Motorola was taken over by Google in an £8bn deal in the middle of 2012, but has so far failed to make a significant improvement to the company's smartphone sales with the Motorola Moto X, launched earlier this year, the most significant release by the company to date.
It is unclear just how much emphasis Google and Motorola will be placing on this modular phone project, but if plans on making it a central part of its smartphone strategy, Google will have a lot of work to do to convince the world that this is the future of smartphones.