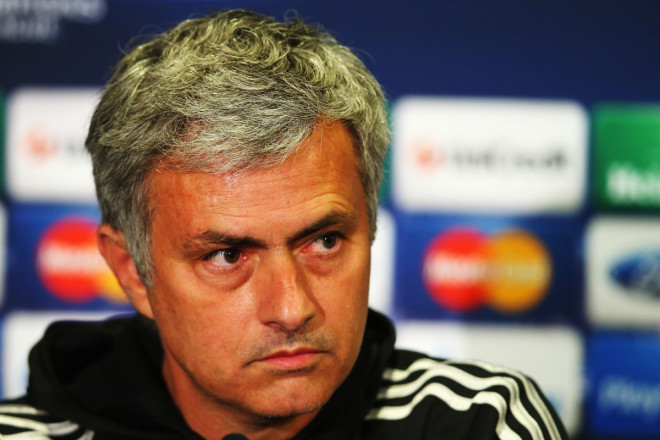 Jose Mourinho believes he needs just two players to make Chelsea Premier League title challengers once again next season.
The Portuguese manager finished his first season back in west London without a trophy to his name as the Blues settled for third place in the Premier League behind Manchester City and Liverpool.
It marks the first time one of Mourinho's sides have finished outside the top two since his first league triumph with Porto in 2003 and the first time he has gone two seasons without silverware.
However, Mourinho repeatedly insisted the 2013/14 season has been a transitional campaign for Chelsea and believes the club do not need to make wholesale changes in order to dethrone Man City next summer.
"Next season if we do our work in a successful way in the summer market, which I know the club is trying to do, then if we do that I want to start one day saying we are going to fight for the title," Mourinho said, the Daily Express report.
"We don't need a new spine, a new structure is there.
"The fundamental for us now is a couple of players of a certain level to help the team immediately go to a different level.
"After that the additional is if someone has to leave then someone has to come. Our work in the summer is not a big amount of work, it is just the right choice."
Mourinho's undoubted priority this summer remains bringing an established striker to the club. The Chelsea boss has bemoaned his lack of a finisher with "killer instinct" after the trio of Fernando Torres, Samuel Eto'o and Demba Ba finished the season with just 19 league goals between them and has made no secret of his desire to strengthen in that department.
Atletico Madrid star Diego Costa and Paris Saint Germain striker Edinson Cavani remain linked with moves to Stamford Bridge although Mourinho has previously indicated he would relish the opportunity to be reunited with former Manchester City and Inter star Mario Balotelli.
The club have already one confirmed arrival in Kurt Zouma, who will move to Stamford Bridge this summer after the club struck a deal with St Etienne last January.