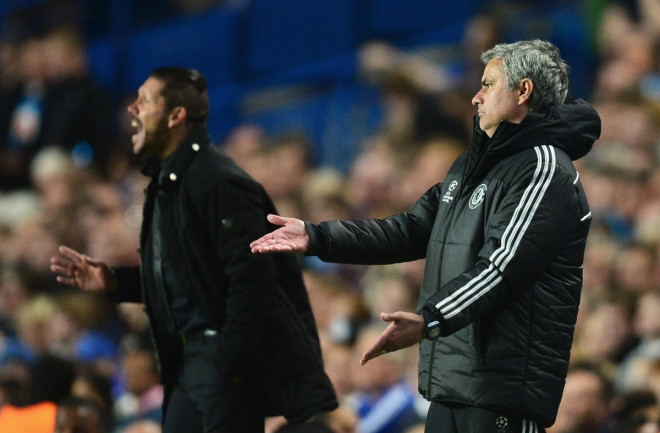 Jose Mourinho believes that Luis Suarez should not be crowned the Player of the Year if Liverpool fail to win the Premier League title.
The Chelsea manager had previous alterations with the Uruguayan when he accused the player of diving in Chelsea's 2-1 win over the Reds at Stamford Bridge.
Mourinho believes that the Player of the year should be selected from the team who are crowned the Champions and with Manchester City currently favourites for the title, it should be handed to Edin Dzeko.
Mourinho also praised Steven Gerrard who was in the heart of Liverpool's resurgence to second position and insisted that getting into the top four has become all the more difficult, with more than seven teams eying a spot in the Champions League.
To add to his theory on Suarez's credentials, Mourinho brought back memories of his bite on Branislav Ivanovic which earned him a 10-game ban.
However, having scored 31 goals this season, carrying the Reds to a title finish, the South American has more than made up for his transgressions.
"Luis Suarez is a very good player. They're not voting for a player who has no quality," Mourinho said.
"(But) the profile of player who wins the player of the year is not the profile of player who used to win in English football 10, eight, six years ago.
"He bit (Chelsea's Branislav Ivanovic) not this season but the previous season. This is a different season. I'm not speaking about one mistake that a man can have. You don't have to be punished for the rest of your life if you make a mistake on the football pitch.
"(But) my player of the year would be always from the champions, in every condition.
"If the champion is Man City - they need a point - I would say a Man City player and if I have to choose one, I would choose Dzeko," he concluded.