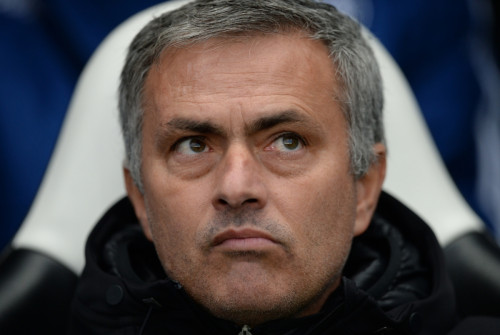 Jose Mourinho claims he doesn't believe Chelsea can win the title this season with the manager insisting he is targeting silverware in 2015.
Mourinho, who is famous for his managerial mind-games, is in the final three months of his first season back in charge of the Blues. They currently stand in good stead to fight until the end for the title but face tough competition from Arsenal and Manchester City.
And the Portuguese tactician, who enjoyed a glass of champagne with journalists for his 51st birthday, insisted that he wouldn't be celebrating much else until next year.
"The chance of champagne in the future is good but not this season," he said.
"We have to try to keep our good form going and let things happen naturally. Our main objective this season is to build a team.
"I can imagine next season we are going to be really strong.
"At the moment we have a 21-player squad which is exactly the number we want to have.
"With the natural improvement every big club has of bringing in one or two players, we are signing players for the future so I think we are doing well."
Chelsea sold Juan Mata to Manchester United this week in a sign of just how much faith Mourinho has in his current squad to be the best in the Premier League. But while United take their time recovering from a managerial changeover in the summer City haven't needed as much time to get used to someone new in the dugout with Manuel Pellegrini excelling.
Both City and Chelsea will be particularly tested when they face each other on February 3rd and Mourinho has argued that he wants to make sure Chelsea take maximum points against West Ham in the game before so they stay within a point of their rivals in the table.
He explained: "We need to play against City with something to play for, not ten points behind, and we should be one or two points from them."